Obituaries ~ November 14, 2016
Let us keep the souls and the families of the faithful departed in our prayers:
Mary Ellen Hansma
Mrs. Hansma, retired from St. Lawrence Catholic School, Tampa, passed away November 4, 2016 at Melech Hospice House in Tampa.   A lifelong educator, Mrs. Hansma and family moved to Tampa in 1969, where she began a 35 year career at St. Lawrence Catholic School, starting as a first grade teacher and culminating with 19 years as principal.
Funeral services were celebrated in Tampa last week with Interment at the Florida National Cemetery in Bushnell.  In lieu of flowers, donations may be made in her memory to St. Lawrence School, Tampa.
Obituary at this link.
---
Janet Wilson
Word reached the Chancellor's Office of the passing of Mrs. Wilson, mother of Chris Wilson, Coach of Holy Family Catholic School, St. Petersburg, this morning, November 14, 2016.
We ask for your prayers for Coach Wilson and his family.
More details will be posted here as they become available.
---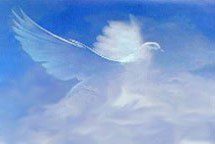 May their souls and the souls of all the faithful departed, by the Mercy of God, rest in peace.