Obituaries ~ November 26, 2018

Let us keep the souls and the families of the faithful departed in our prayers:
Deacon Albert Tibbetts
Deacon Albert "Bert" Tibbetts, Sr., 91, of St. Cecelia Parish, Clearwater, passed away on Saturday, November 17, 2018. He is survived by his wife, Mary of 72 years and children Mary Jean Tibbetts, Albert Tibbetts, Sue Tibbetts and Amy Miller. Deacon Bert was ordained for the Diocese of St. Petersburg on May 2, 1987 and assigned to St. Cecelia Parish, where he served until from active ministry in 2006.
The visitation for Deacon Tibbetts will be held on Thursday, November 29, 2018 from 5:00 pm to 7:00 pm at St. Cecelia Catholic Church, 820 Jasmine Way, Clearwater, FL  33756, with Evening Prayer beginning at 6:30 pm. The Funeral Mass, with Bishop Emeritus Robert Lynch as the main celebrant, will be held on Friday, November 30, 2018 at 10:30 am at St. Cecelia. Expressions of sympathy for the Tibbetts family may be sent to the parish at the address included above.
---
Mr. Francisco Martinez-Arias
Francisco Martinez-Arias, 97, father of Deacon Francisco (Paco) Martinez-Pacini, of St. Catherine of Siena Parish, Clearwater, passed away on Sunday morning, November 18, 2018, in Puerto Rico, where all funeral services were held.   Please keep Deacon Martinez, his wife Ela and their family close in thought and prayer at this most difficult time.  Expressions of Sympathy may be sent to Deacon & Mrs. Francisco Martinez-Pacini, c/o St. Catherine of Siena Catholic Church, 1955 S. Belcher Road, Clearwater, FL  33764.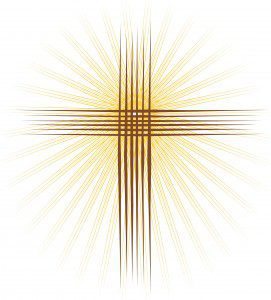 May their souls and the souls of all the faithful departed
by the mercy of God rest in peace.