Obituaries ~ November 6, 2017

Let us keep the souls and the families of the faithful departed in our prayers:
— Reverend Robert G. Young, O.F.M.
— Reverend Michael McDonnell, O.F.M.
Please click here for Memo from the Chancellor's Office with their information.
Rev. Robert G. Young
(Update November 13, 2017. The Funeral arrangements were not included in the obituary above.)
All funeral arrangements will take place at St. Mary's Catholic Church, 912 W. Cherry Avenue, Orange, Texas:
Vigil Service:                           Monday, November 13, 2017, 7:00 p.m.
Funeral Mass:                         Tuesday, November 14, 2017, 10:00 a.m.
---
Most Reverend Cornelius A. Korir
Bishop of Eldoret, Kenya
Bishop Korir, 67 years old, passed away October 30, 2017. He was under treatment and in a hospital and died unexpectedly.  Eldoret is the diocese of origin for Reverend George Iregi, Parish Administrator, Most Holy Name of Jesus Parish, Gulfport.
Bishop Korir's funeral will take place on Saturday, November 11, 2017 on his diocese. Father Iregi will be attending the funeral.   Please keep Bishop Korir's family and the people of the Diocese of Eldoret in your prayers.
---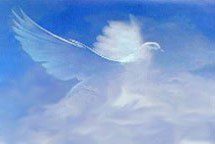 May their souls and the souls of all the faithful departed by the mercy of God, rest in peace!