Obituaries ~ November 7, 2016

Reverend Brian J. Miller, T.O.R.
Father Miller, 91,  of the Third Order Regular Franciscans of the Province of the Most Sacred Heart of Jesus, died November 6, 2016 at St. Francis Friary – Mt. Assisi, Loretto, Pennsylvania after an illness.  He was born March 4, 1925 in Braddock, PA.
In 1992, Fr. Brian transitioned into pastoral ministry at St. Mary, Our Lady of Grace Church, St. Petersburg, Florida. He served there until 2011 as parochial vicar.  As his health declined, Fr. Brian returned to St. Francis Friary – Mt. Assisi, Loretto where he served in the ministry of prayer.  Using his mathematical skills and financial expertise, Fr. Brian served the T.O.R. Province as Provincial Treasurer for more than 20 years.
Friends will be received at the Chapel of St. Francis Friary-Mt. Assisi, Loretto, PA at 4:00 p.m. on Tuesday, November 8, 2016.  Vigil service will be celebrated at 7:00 p.m.  Mass of Christian Burial will be concelebrated on Wednesday, November 9, 2016 at 11:00 a.m. at St. Francis Friary – Mt. Assisi, Loretto, PA with Very Reverend Richard L. Davis, T.O.R., Minister Provincial, as principal celebrant.  Following the Mass, interment will take place at the Franciscan Friars' Cemetery, on the campus of St. Francis University, Loretto, PA.  Memorial contributions may be made to support retired T.O.R. Friars, c/o St. Francis Friary, P.O. Box 137, Loretto, PA  15940.
Obituary at this link.
---
Edward Joseph Crader Jr.
Mr. Edward Crader, Music Director, Blessed Trinity Parish, St. Petersburg, passed away suddenly on October 31, 2016.
Funeral Mass is scheduled for November 14 at 10:00 a.m. at Blessed Trinity Parish.  A reception will follow at the Parish Hall immediately after the Mass. Burial will be in Connecticut.
---
Sr. Paula Rose Brown, O.S.F.
Word has been received of the death of Sister Paula Rose Brown, OSF.  Sister had ministered in this diocese since 1968, but due to poor health had been retired from active ministry for several years.
Funeral services will be held at her Motherhouse in Allegany, N.Y.  Members of her Congregation will gather this weekend for an Assembly and at that time will join in a special remembrance of Sister and her life.
Obituary at this link.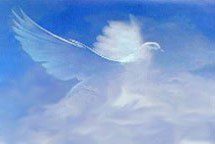 May their souls and the souls of all the faithful departed through the Mercy of God, rest in peace!