Obituaries ~ October 17, 2016

Mrs. Carolyn Lanier
We received word that Mrs. Carolyn Lanier, mother of Father Fred McGuire (deceased), passed away peacefully October 14, at a nursing home in Cincinnati, OH. Her funeral is Tuesday, October 18, at Holy Name of Jesus Catholic Church in Trenton, OH where the family has worshiped for many years.
Condolences to Carolyn's family may be sent to:
Mrs. Susan Ley
1108 Paxton Avenue
Cincinnati, OH 45208
Please remember in prayer Mrs. Lanier, her son, Father McGuire, and their family members. May she rest in eternal peace with her beloved son.
---
Mrs. Marie E. Cellamare
Mrs. Marie E. Cellamare, 77, St. Petersburg, passed away peacefully with her family at her side on Thursday, October 13, 2016. Marie was the parish secretary and wedding coordinator for many years at St. Mary's Our Lady of Grace Church, St. Petersburg. Marie is survived by her loving husband of 53 years, Fred C; she is the loving mother of Anne M. Mallen (Joseph) and Scott Cellamare.
Funeral Mass will be celebrated on Wednesday, October 19, 10 am at St. Mary's Our Lady of Grace Church, 515 4th St. So., St. Petersburg, FL 33701.   Entombment will follow in Calvary Cemetery.  In lieu of flowers donations may be made to St. Mary's Our Lady of Grace Church Building Fund.
Obituary at www.rlwilliams.com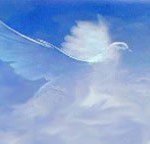 May their souls and the souls of all the faithful
departed by the Grace of God, rest in peace.