Obituaries ~ October 24, 2016

Let us keep the souls and the families of the faithful departed in our prayers:
Reverend Michael J. Morris, Ch., Lt. Colonel, USAF, retired
Word has reached the Chancellor's Office that Father Michael Morris, age 54, passed away Sunday , October 23, 2016 after a long battle with cancer in Rockwal, Texas, where his brother and sister-in-law have cared for him since his retirement from the Air Force.
Father Morris graduated from the University of Alabama in 1985, enlisted in the Air Force in 1987 and later received his MA from the Naval Postgraduate School in Monterey, California, majoring in National Security and Middle East Studies.   In 1996 he was stationed at MacDill AFB, US Centcom, serving as Arabian Gulf Political Military Analyst.  Father Morris was ordained by Bishop Lynch in 2005 for the Diocese of St. Petersburg and cosponsored the Military Archdiocese.
His first assignment was to Espiritu Santo Parish where he served as Parochial Vicar until 2008 when he began his Air Force Chaplaincy.  He served at the Pentagon, the White House military office and the Joint Base Anacostia-Bolling.
Father Morris is survived by his brother Harry, his wife, Lana; nephew, Christopher and his son, Jake, in Texas; nephew, Dillon Reid, niece, Natalie Reid, nephew, Matthew Morris and their children, Porter and Marley, in Aspen, Colorado.    Funeral Services follow:
FUNERAL MASS                                                     Sacred Heart Catholic Church
Friday, October 28, 2016, at 12:00 PM              3905 Hickox Road, Rowlett, Texas
Bishop Lynch Main Celebrant                              Ph. 972-375-4405
Interment immediately following at Sacred Heart Cemetery, Rowlett, Texas.
Expressions of sympathy may be sent to Mr. and Mrs. Harry Morris c/o Sacred Heart Catholic Church (address above).
Please click here to read Bishop Lynch's blog on his memory.
---
Sister Mary Jo Walsh, OLL
Word reach our office that Sr. Mary JO Walsh, OLL, age 82, passed away on October 13, 2016 in Sun City Center.  Sister lived briefly in our diocese during these last two years.  She was the last surviving member of her congregation.
Funeral services were held October 22, 2016 in Nashua, NH, with burial in Portsmouth, NH.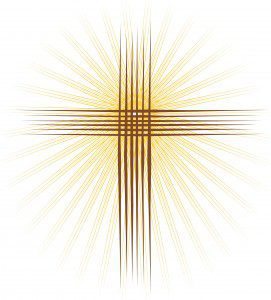 May their souls and the souls of all the faithful departed rest in eternal peace!