Obituary ~ April 18, 2016

Deacon Winston McDonald

Word reached the Office of the Diaconate that Deacon Winston McDonald, from St. Justin Martyr Parish in Seminole, passed away last night, April 17, 2016.
The Funeral Services are as follows:
Wake Service:
Sunday, April 24th, 2016 from 2 pm – 7 pm, Vigil Service at 6:30 pm at
Serenity Gardens, 13401 Indian Rocks Rd., Largo, FL  33774
Funeral Mass:
Monday, April 25, 2016;  11 am at St. Justin, Martyr Parish, 10851 Ridge Rd., Seminole, FL  33778
Deacons vesting, Gold and White Dalmatic, will take place in the Faith Formation Room.
Please continue to keep his wife Jacquelyn and their family close in thought and prayer at this most difficult time.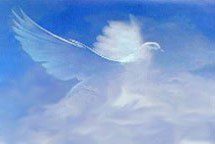 And God shall wipe away all tears from their eyes; and there shall be no more death, neither sorrow, nor crying, neither shall there be any more pain: for the former things are passed away.
~ Rev. 21