Obituary ~ December 4, 2017

Let us keep the souls and the families of the faithful departed in our prayers:
Mrs. Joan Farrell
We recently learned of the death of Mrs. Joan Farrell, 94, sister of Monsignor George  Cummings, on Wednesday, November 29, 2017.
Mrs. Farrell was predeceased by her husband, Robert Farrell. She is survived by her two sons, Greg and George Farrell and daughter Judy Esposito, grandchildren and great-grandchildren.
Funeral service information is as follows:
Funeral Mass: Monday, December 11, 2017, 1:00 p.m.
Our Lady of Fatima Catholic Church
550 U.S. Highway 41 S., Inverness, FL 34450
Priests who wish to concelebrate should bring an alb and a white stole.   Burial will follow at Hills of Rest Cemetery, 7600 S. Florida Avenue, Floral City.
Expressions of sympathy may be sent to Rev. Msgr. George Cummings, c/o St. Elizabeth Ann Seton Catholic Church, 1460 W. St. Elizabeth Place, Citrus Springs, FL 34434.
Please keep Monsignor Cummings and his family in your kind thoughts and prayers during  this difficult time.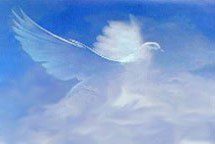 "Eternal rest grant unto her, O Lord, and let perpetual light shine upon her."