Obituary ~ February 1, 2016

Paul Kenneth Jastrem
Mr. Jastrem, age 68, St. Petersburg, formerly of Lawrence, MA, passed away December 29, 2015 at St. Anthony's Hospital in St. Petersburg.  He graduated from Central Catholic High School in 1964.  In 1973, Paul moved to St. Petersburg and continued his career as organist at the Cathedral of St. Jude the Apostle and as Music Director for the Polish Mission and then Blessed Trinity Catholic Church. Paul was Service Center Manager for The Singer Co./NPS in St. Petersburg for over 20 years. Paul's talent and passion for music afforded him the opportunity of being a substitute organist for many churches throughout the Tampa Bay and Orlando areas.
Predeceased by his parents, Eugene S. Jastrem Sr. and Olga (Moysenko), he is survived by a wife, Rosetta; his brother, Eugene S. Jastrem Jr. and his wife, Paula of Londonderry, NH; his sisters, Leslie A. Rompa and her husband, Leszek of Derry, NH, and Cynthia M. Jastrem of Haverhill, MA.  A service was held January 9, 2016 at Blessed Trinity Catholic Church, St. Petersburg at which one of Paul's original compositions "Communion Motet" was performed. Donations in Paul Jastrem's memory may be made to the St. Anthony's Hospital Foundation, 1200 7th Ave. N., St. Petersburg, FL 33705.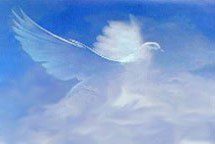 Eternal rest grant unto him, Oh Lord, and let perpetual light shine upon him.