Obituaries ~ July 15, 2019
Let us keep the souls and the families of the faithful departed in our prayers:
Rev. Jaime de Jesus Diaz
We sadly report the passing of Reverend Jaime de Jesus Diaz, age 87, a retired priest of the Archdiocese of Bogota, Colombia, on Monday, July 1, 2019 in Brandon, Florida.
Father Diaz was ordained on December 6, 1955 for the Archdiocese of Bogota.  He moved to Sun City Center from West Palm Beach in March 2008 and began to assist in parishes throughout our diocese.  From July 2008 through September 2009 he served as Parochial Vicar of Corpus Christi Parish, Temple Terrace.   After that, he was granted the non-parochial faculties and continued to assist in local parishes, including St. Lawrence, St. Mark the Evangelist, St. Mary, St. Paul, Tampa; St. Anne, Ruskin; Resurrection, Riverview; St. Michael the Archangel, Clearwater; Transfiguration, St. Petersburg and Our Lady of Guadalupe Mission, Wimauma.  He also served as Chaplain for Moffit Cancer Center.
Surviving family members include Father Diaz's brother, Hernando and sister, Maria T. Diaz.
As per Father Diaz's request, his body was cremated.  A Funeral Mass took place on Friday, July 12, 2019 at St. Mark the Evangelist Parish, Tampa.  Monsignor Antonio Diez presided.
Expressions of sympathy may be sent to his sister, Maria T. Diaz, 832 Regal Manor Way, Sun City Center, FL  33573
---
Mrs. Dolores Castaldo
We were informed of the passing of Mrs. Dolores Castaldo, founder of Benedict Haven group home in St. Petersburg, in the late evening July 3, 2019. Dolores was a loving devoted mother who was always there for her sons and all those with whom she shared her love. She was the mother of Salvatore and Anthony, and beloved wife of deceased husband Sonny.  She is also survived by her nephew, Toby and her niece, Carolyn.  Dolores embodied the exceptional characteristics in humanity particularly caring, empathy, understanding, kindness, and love. She reached out and sacrificed for all those in need around her.
Born August 14, 1930 in Brooklyn NY, the daughter of Italian immigrants Anthony and Carolina Mazzeo, Dolores earned two Bachelor degrees, one from New York University (N.Y.U.) and one at Brooklyn College of the City University of New York.
After having served in the dental health field for over 35 years, she became a champion of the mentally disabled persistently in need of adequate care and housing. She became the founder of Benedict Haven group home in St. Petersburg, Florida which became internationally recognized as a model residential treatment facility for those less fortunate individuals with mental disabilities.
As a devoted and caring Catholic, Dolores gave countless hours of hard work establishing and running Benedict Haven for the unfortunate mentally disabled. In recognition of her efforts and accomplishments for this group home for the disabled, Dolores received more than two dozen awards from various social service, community outreach, and governmental agencies.  Additionally, in 2008, Bishop Robert N. Lynch presented Dolores with the Papal Award "Pro Ecclesia et Pontifice Cross" from Pope Benedict XVI in recognition of her devotion and work.
She will always be remembered and loved by all those who knew her and she will live eternally within the spirit of her two beloved sons, Salvatore and Anthony.
Funeral services were held at Holy Family Catholic Church, St. Petersburg, on July 9, 2019, followed by burial beside her deceased husband, Sonny, at Memorial Park Cemetery.
---
Mr. Nze Sabinus Okoromma
It was informed to us that Mr. Nze Sabinus Okoromma, father of Rev. Martin Okoro, Chaplain at MacDill Air Force Base, passed away on June 26, 2019.
A Memorial Mass was held at St. Joseph Parish, Tampa, on July 13, 2019.
Please keep Father Okoro and his family in your thoughts and prayers during this difficult time.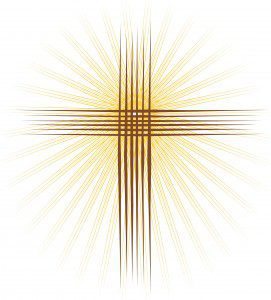 May their souls and the souls of all the faithful departed
by the mercy of God, rest in peace!