Reverend Raymond Vega, S.C.J.
We received word that Father Raymond Vega, SCJ, 91, passed away on Sunday, March 6, 2016, at the retirement community house of the Priests
of the Sacred Heart, in Pinellas Park.  Father Vega was ordained for the Sacred Heart Fathers in 1973.  He served as Associate Director of the community's
retirement home in Pinellas Park from 1987 to 1990 and returned to the home in 1993, where he resided until his death.
Wake and Funeral Mass were celebrated on March 8 at the Sacred Heart Residence, Pinellas Park.  Final services and interment at his community's
mausoleum in Wisconsin.
---
Reverend Alexis P. Morris, OFM
We received notification that Father Alexis P. Morris, OFM, 89, passed away on Thursday, March 3, 2016, at St. Anthony Friary, St. Petersburg.
Father Morris was a professed Franciscan friar for 64 years and a priest for 59 years.  He has resided at St. Anthony Friary since 1994.
Funeral services will be held on Monday, March 14th, at St. Anthony Friary, 357 2nd St. N., St. Petersburg, with the Wake Service at 9:30 AM, followed by the funeral Mass at 10:00 AM. Father Alexis will be buried at Calvary Cemetery.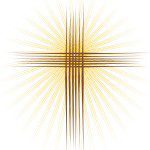 Eternal rest grant unto them, O Lord, and let perpetual light shine upon them.