Let us keep the souls and the families of the faithful departed in our prayers:

Deacon L. Roger Cartier
We received word that Deacon Roger Cartier, 90, passed away in the Lord early Sunday, May 14, 2017, while at home under Hospice care.
Deacon Cartier was ordained to the diaconate on June 20, 1986, for the Diocese of Norwich, Connecticut.  Following his retirement in 1990,
he and his wife moved to the Diocese of St. Petersburg, where he served at Sacred Heart Parish, Pinellas Park, until his retirement from active ministry in 2011.
Deacon Cartier is survived by his wife of 68 years, Helena, along with three daughters and numerous children, grandchildren and great-grandchildren.
Funeral arrangements will be posted as soon as they are made available.
Please keep his family members and loved ones in your kind thoughts and prayers during this difficult time.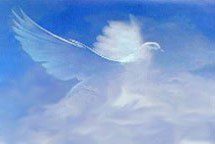 "For we believe that Jesus died and rose again, and so we believe
that God will bring with Jesus those who have fallen asleep in him."
~ 1 The 4:14