Obituary ~ September 10, 2018

Let us keep the souls and the families of the faithful departed in our prayers:
Mrs. Helga Torres
We have received word of the passing of Mrs. Helga Torres, wife of Deacon Eusebio "Papo" Torres from St. Cecelia Parish in Clearwater on Wednesday, September 5, 2018, she was 72.
The visitation will take place on Wednesday, September 12, from 6 to 9 PM at Moss Feaster Funeral Home, 693 South Belcher Rd., Clearwater, FL  33764.
The Funeral Mass will take place on Thursday, September 13 at 10:30 AM at St. Cecelia Church, 820 Jasmine Way, Clearwater, FL 33756.  Clergy wishing to vest, please bring your alb and white stole.  Burial will follow the Mass at Calvary Catholic Cemetery.
Expressions of sympathy may be sent to Deacon Eusebio Torres and Family, c/o St. Cecelia Parish, 820 Jasmine Way, Clearwater, FL  33756.,
Please keep Deacon Papo and the Torres family close in thought and prayer at this most difficult time.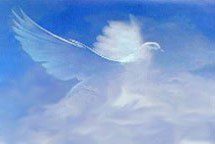 May her soul and the souls of all the faithful departed,
through the mercy of God, rest in peace.