OLL STUDENTS SUPPORTING VICTIMS OF NEPAL EARTHQUAKE TRADGEDY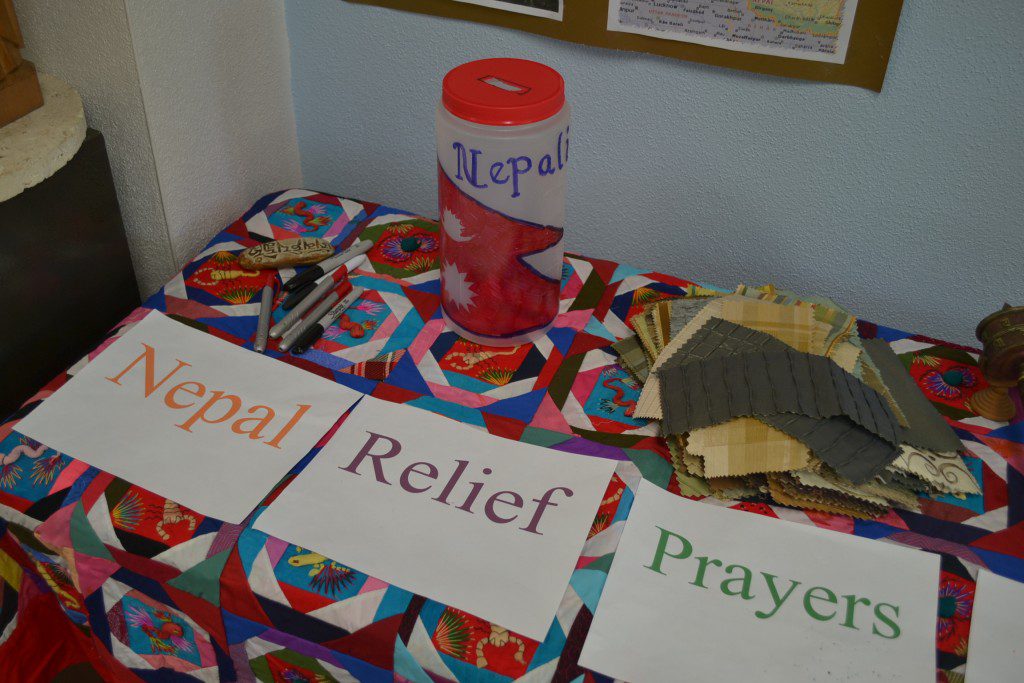 With the tragedy of the Nepal earthquake, students at OLL are putting their focus and efforts into helping Catholic Relief Services support those most in need.
"The Student Council has taken the reins in leading our student body in putting our 'Faith into Action'."
In lieu of the Middle School Dance, the Mother's Day Carnation Sale, and the Jeans Day for Haiti, the students of Our Lady of Lourdes Catholic School are collecting money for the victims of the Nepal earthquake. These events are being canceled so that the children may focus on those in need without clean drinking water, food, clothing, or shelter.
There is a "Nepal Earthquake Victims" donation bucket in the school's front lobby. Monies that would have been spent for these events, are being re-directed to help those in need.
We continue to keep the families of Nepal in our prayers each day at Morning Prayer.
Our Lady of Lourdes Catholic School, as part of the parish faith family, builds a strong foundation by developing the unique, academic, physical, social, and spiritual gifts of its students, empowering them to live the mission of Jesus.