Five Priests Ordained for Diocese of St. Petersburg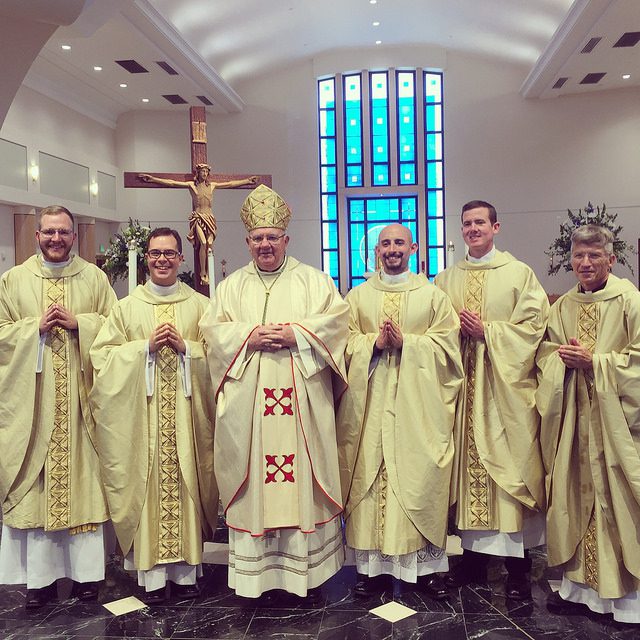 On Saturday, May 21, 2016 at 11:00 am, Bishop Robert Lynch ordained five men to the priesthood at the Cathedral of St. Jude the Apostle.
From left to right: Fr. Jonathan Stephanz; Fr. Felipe Gonzalez; Bishop Lynch; Fr. Alex Padilla; Fr. Brad Reed and Fr. Kevin Yarnell.
The newly ordained priests began their first assignments as Parochial Vicars on or around June 21, 2016.  Their assignments are as follows:
Fr. Stephanz: St. Paul Parish, St. Petersburg; Fr. Gonzalez: Nativity Parish, Brandon; Fr. Padilla: In Residence, Incarnation Parish, Tampa; returning to Rome for further studies; Fr. Reed: Espiritu Santo Parish, Safety Harbor; Fr. Yarnell: St. Timothy Parish, Lutz
We certainly are blessed to have these men in our diocese!