Ordinations to the Priesthood on May 21, 2016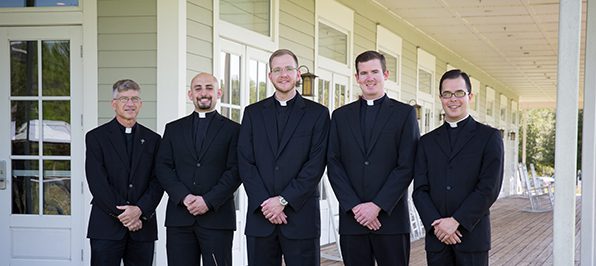 Bishop Lynch will ordain Deacon Felipe Gonzalez, Deacon Alex Padilla, Deacon Bradley Reed, Deacon Jonathan Stephanz, and Deacon Kevin Yarnell  to the priesthood at 11:00 a.m. on Saturday, May 21 at the Cathedral of St. Jude the Apostle. All are invited to attend, but please note that seating is limited.
The ordination will be live video streamed and broadcast on Spirit FM 90.5 (listen online at http://www.spiritfm905.com/ ).