"Our Hearts are Filled with Gratitude" – Local School Celebrates National Recognition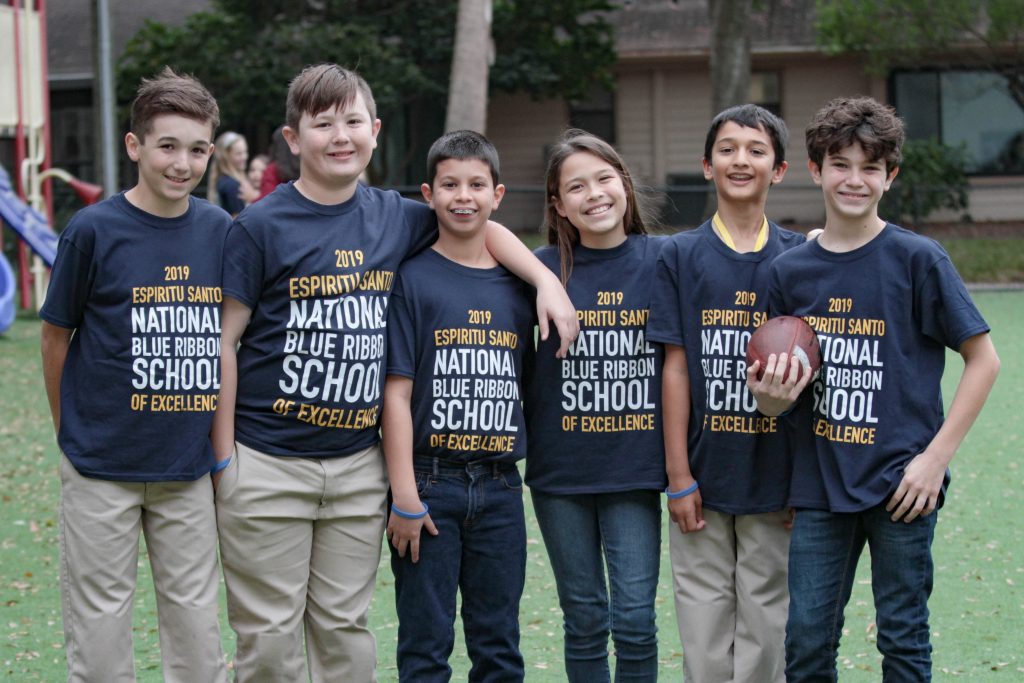 Middle school can be a difficult time for many students but not for Katelyn Micko. When she started sixth grade at Espiritu Santo Catholic School in Safety Harbor, she felt right at home.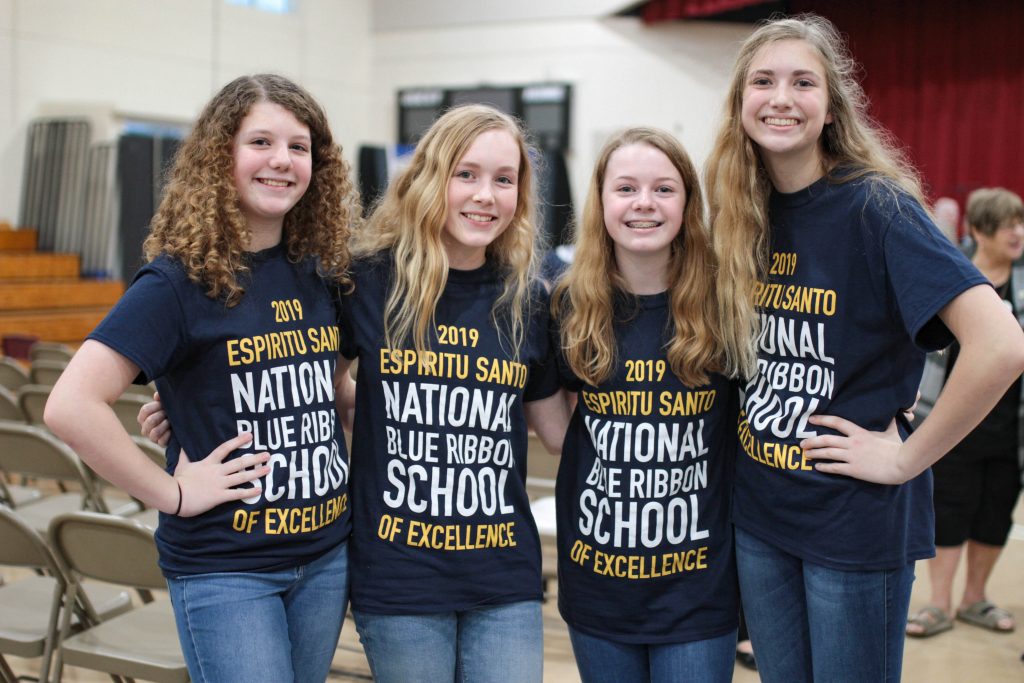 "I was welcomed into a culture of intelligence, acceptance, opportunity, a new perspective on my faith and love," said Micko.
As student council president of Espiritu Santo, Micko spoke during a ceremony on January 30, 2020 to celebrate Espiritu Santo's recognition as a Blue Ribbon School of Excellence.
This recognition is only earned by the top schools in the country and during the ceremony Espiritu Santo leadership thanked all of the teachers, students and volunteers who worked hard for many years to achieve this honor. The school has test scores in the top 15% of the nation.
"This is a big deal," said Chris Pastura, superintendent of Catholic Schools, speaking before a packed gymnasium of 500 students, staff and supporters.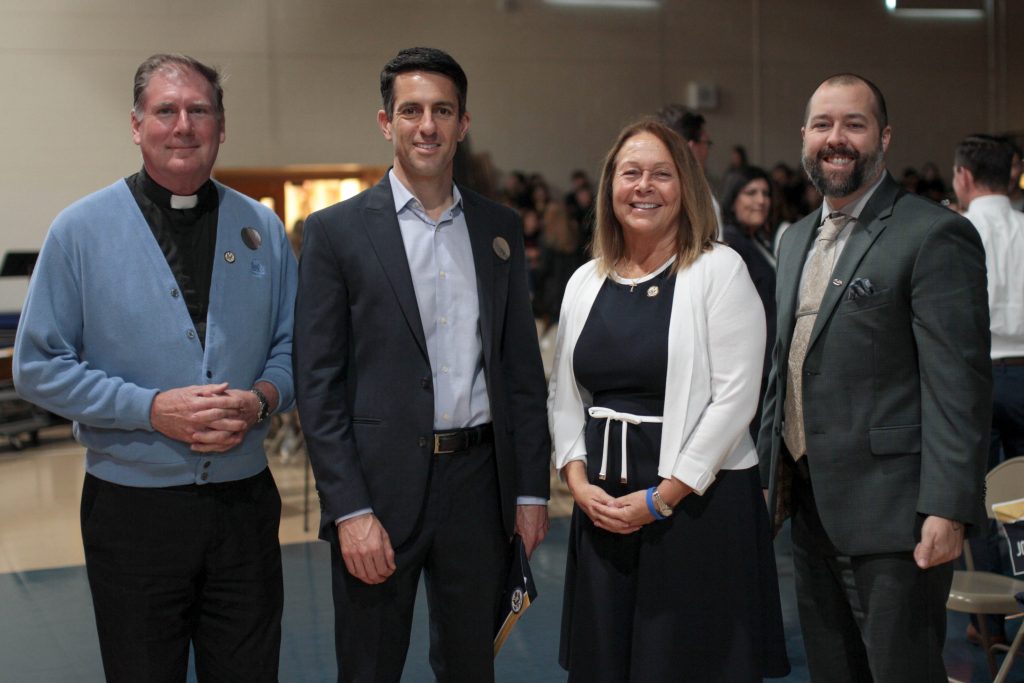 Father Len Piotrowski, pastor of Espiritu Santo Parish and School, started the ceremony with prayer and a history lesson on Catholic education.
"Our treasured Catholic education goes back to Christ himself because it was Jesus who commanded his first disciples to go out and teach all nations, all people, baptizing them in the name of the Father and of the Son and of the Holy Spirit," said Father Piotrowski.
He also expressed sincere, heartfelt appreciation for everyone who had worked together to make this accomplishment possible.
"Our hearts and souls are filled with gratitude, joy and humble pride as we journey together and recommit ourselves to this noble educational enterprise that is shared with people of all faiths and even those with no faith," he added.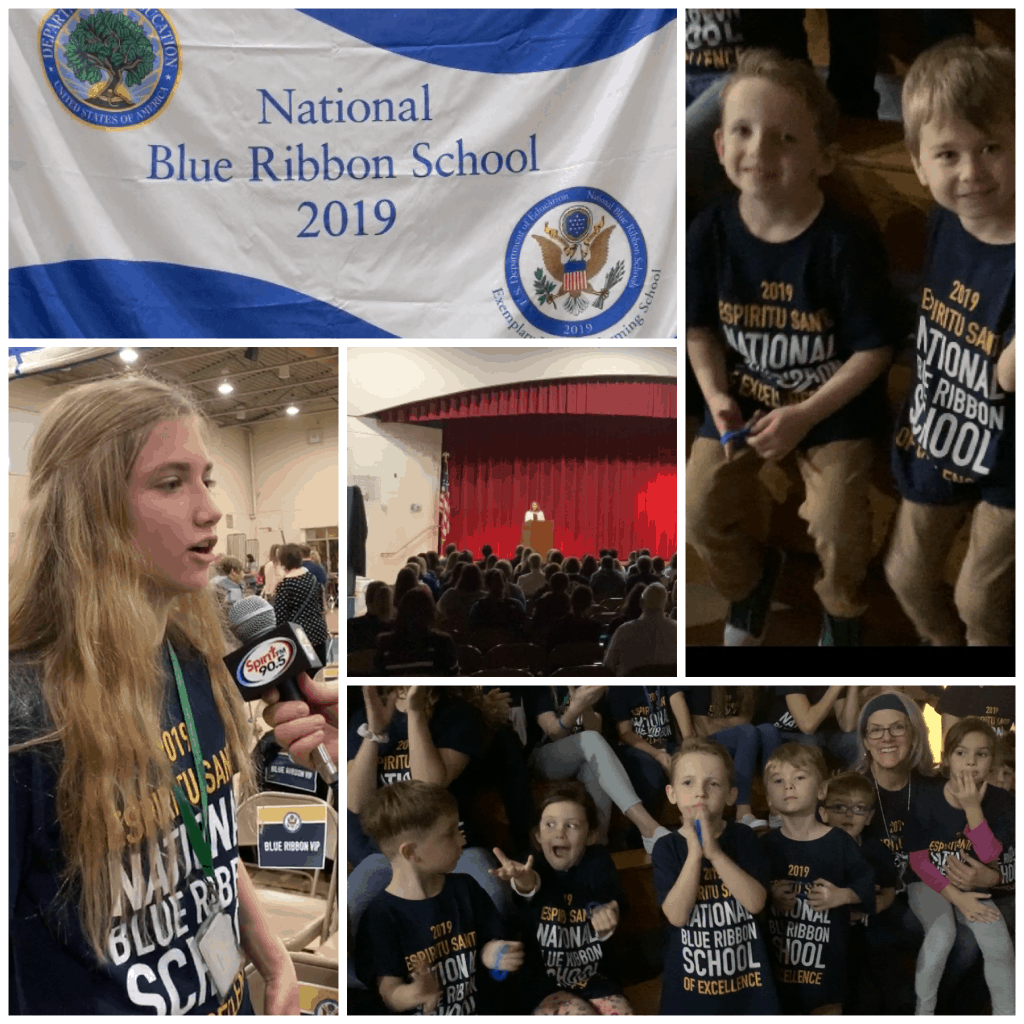 Mayor Joe Ayoub of Safety Harbor read a proclamation issued by the city in recognition of Catholic Schools Week and he said, "Students of Espiritu Santo Catholic School provide vital contributions to our community. The student body, staff members, volunteers, and families associated with Espiritu Santo Catholic School are committed to carrying on a tradition of excellence in education."
The school is also helping young people to develop a close relationship with Jesus Christ so they can carry on His legacy of serving the poor and marginalized.
"I'm a servant of the Lord, praising Him, loving Him," said eighth grader Micko.