Guadalupe is at Home at St. Justin Martyr!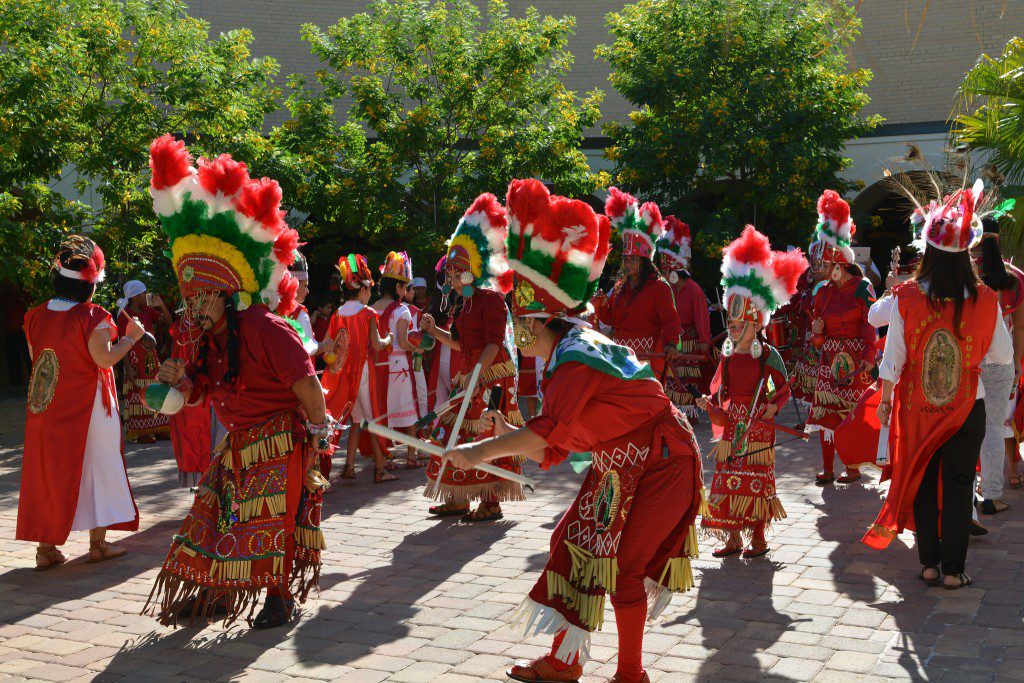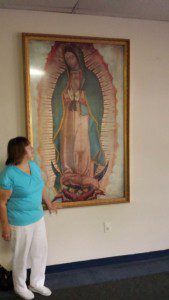 A large image of Our Lady of Guadalupe, La Virgen Morena as it is also known by our Hispanic faithful, finds home at St. Justin Martyr Parish, in Largo.  The image depicts the true colors from the original and it stands almost six feet tall.
Father Gerald Hendry, Parochial Administrator, began his assignment at St. Justin,  July 1st. Masses at the parish are celebrated in English and Portuguese.  Since the image's arrival many have spoken and commented very favorable about the new  addition to the narthex. It is Father's hope that the Spanish community of the area will want to come to visit and see it.  
"I was aware from a young age, of Our Lady of Guadalupe but grew up with a devotion to Our Lady of Lourdes and the Miraculous Medal. In 1994 I went to the Shrine of Our Lady of Guadalupe in Mexico city.  Since then I have had an insatiable desire for knowledge of her and devotion to her. I am glad it is in such a prominent place here. It dwarfs, literally and figuratively, everything around it. Its size mirrors the hearts and minds of St. Justin's parishioners." Fr. Hendry. (Photo courtesy of Fr. Hendry)
"St. Justin, Martyr parish has been blessed with this Image of Our Lady of Guadalupe. It graces the narthex for parishioners to contemplate." Phyllis Hollowell, parishioner (Pictured here with the image)