Retiro de la Pascua Juvenil 2017 – Easter Retreats for Youth and Young Adults – 2017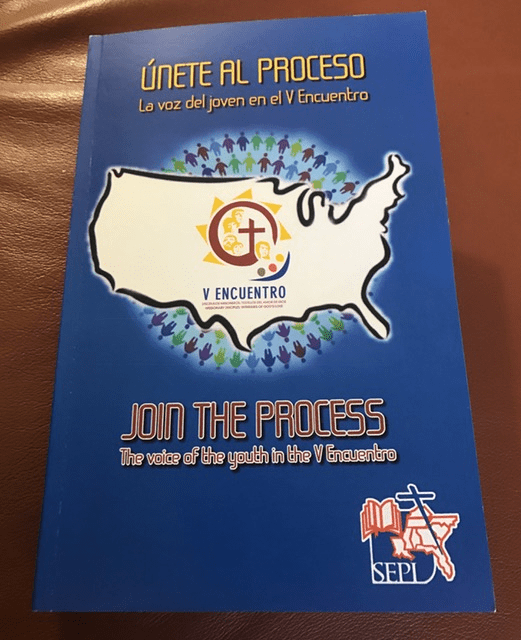 DOS RETIROS DE PASCUA EN EL MISMO DIA Y LUGAR: (INSCRIPCION ESTARA DISPONIBLE PRONTRO)
Uno para Jóvenes mayores de 18  y hasta  35 años de edad (Español)  y  otro para jóvenes Adolescentes de 12-18 años de edad  (Inglés/Bilingüe/Spanglish)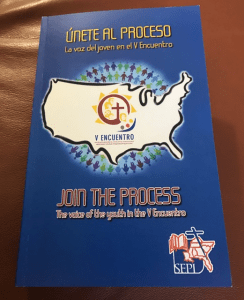 La Pastoral Juvenil de la Diócesis de Saint Petersburg te invita a celebrar la Pascua Juvenil 2017, que este año está basada en el Libro de la Pascua 2017 Únete al Proceso: La Voz del Joven en el V Encuentro .  Ven acompáñanos en este día donde celebraremos la resurrección de Cristo y aprenderemos más de su misericordia infinita. 
Sábado 22 de Mayo, 2017  9:00 AM a 3:00 PM
St. Francis of Assisi, Seffner
Para más información comunícate con:
Gustavo: (352) 999-6614  Enrique: (813) 528-7539
Oficina del Ministerio Hispano al 727-344-1611 ext. 5471
Office of Youth and Young Adult 727-344-1611 ext. 5328
TWO EASTER RETREATS FOR YOUTH ON THE SAME DAY AND PLACE:
(REGISTRATION WILL BE AVAILABLE SOON!)
One for Young Adults over 18 and up to 35 years of age (Spanish) and one for young teenagers 12-18 years of age (English / Bilingual / Spanglish)
The Pastoral Juvenil of the Diocese of Saint Petersburg invites you to celebrate the Easter 2017 for Youth, which this year is based on the 2017 Easter Book : Join the Process: The Voice of the Youth in the V Encuentro. Come join us on this day where we will celebrate the resurrection of Christ and learn more of His infinite mercy.
Saturday, May 22, 2017 9:00 AM to 3:00 PM
St. Francis of Assisi, Seffner
For more information contact:
Gustavo: (352) 999-6614 Enrique: (813) 528-7539
Or the Office of Hispanic Ministry at 727-344-1611 ext. 5471
Office of Youth and Young Adult 727-344-1611 ext. 5328