Pope Francis Stars In A New Film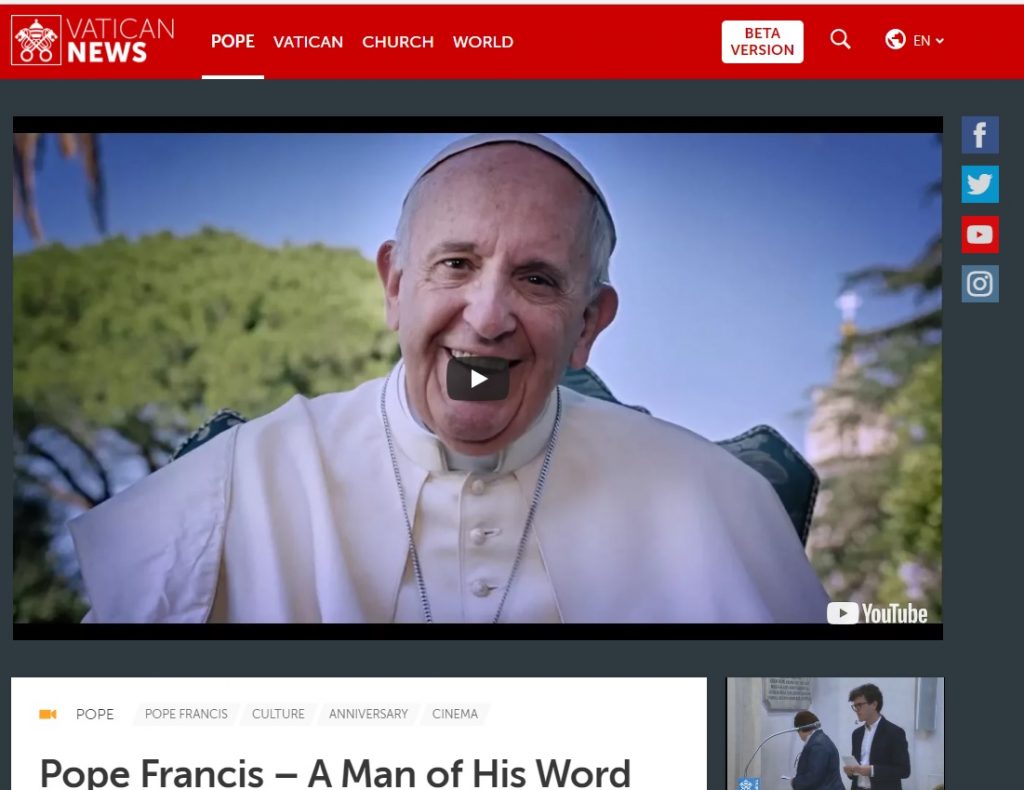 "Pope Francis-A Man of His Word" will open in theatres nationwide on May 18, 2018. This film is intended to be a personal journey with Pope Francis, rather than a biographical documentary about him.
Pope Francis made himself available for hours of interviews and taping. The result is a personal and intimate visit with the Holy Father.
The film will focus on the pope's work in the Church and in the World to promote the common good.  From his deep concern for the poor to his involvement with environmental issues and social justice, Pope Francis will engage the audience in a direct way.
"Pope Francis – A Man of His Word", was written and directed by three-time Academy Award® nominee Wim Wenders.
For more information and to view the trailer, visit https://www.vaticannews.va/en/pope/news/2018-03/pope-francis-_-a-man-of-his-word.html.