Pray for Peace as Tensions Rise with North Korea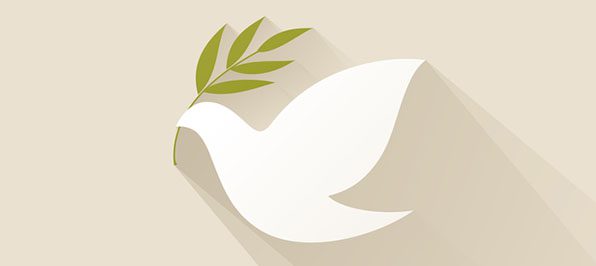 The U.S. bishops and the Korean bishops' conference are calling for talks to secure the peaceful future of the Korean Peninsula. Bishop Oscar Cantu of Las Cruces, New Mexico, the chairman of the bishops' Committee on International Justice and Peace, said that diplomacy and political engagement is necessary to resolve the differences between the United States and North Korea in order to avoid a military conflict. Read more in this article from the Catholic News Service by clicking here.
Please join us in praying for peace!
Prayer for Peace by St. John XXIII
Lord Jesus Christ,
who are called the Prince of Peace,
who are yourself our peace and reconciliation,
who so often said, "Peace to you,"
grant us peace.
Make all men and women witnesses of
truth, justice, and brotherly love.
Banish from their hearts whatever might endanger peace.
Enlighten our rulers that they may guarantee
and defend the great gift of peace.
May all peoples of the earth becomes as brothers and sisters.
May longed-for peace blossom forth
and reign always over us all.
Amen.
– by St. John XXIII