Pray It Forward on Giving Tuesday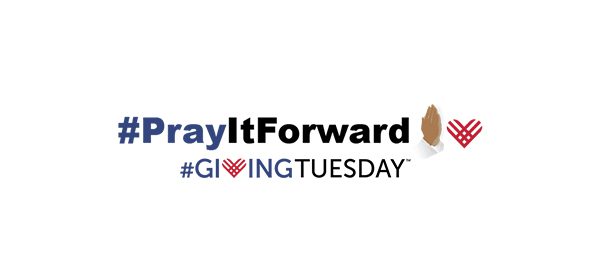 Black Friday, Thanksgiving Madness Sales, Cyber Monday – it all points to a huge amount of money spent with a materialistic shopping focus. #GivingTuesday, the first Tuesday after Thanksgiving, works to combat materialism and get people nationwide to do something for the greater good.
#GivingTuesday 2015 kicks off the season of giving on December 1st. The Diocese of St. Petersburg is jumping onboard #GivingTuesday with a new effort: #PrayItForward. Rather than focusing on giving money, we want to give the gift of faith through prayer as we enter into the Year of Mercy.
We have chosen four prayer efforts for participants to choose from:
refugees
vocations to the priesthood, diaconate and religious life
households of faith
an end to the use of the death penalty
The best part of this effort is that anyone can join in from anywhere.  We are not limited to the geographic boundaries of our five county diocese. All we ask is a true dedication to spend some in prayer.
Perhaps you want to dedicate your daily rosary on #GivingTuesday toward one or more of these efforts. Pressed for time? Simply add one or more of these prayer intentions to your daily prayers.
Every prayer makes a difference!
Click here to join our #PrayItForward campaign this December 1st!