Project Rachel: A Lifesaver for Men and Women Traumatized by Abortion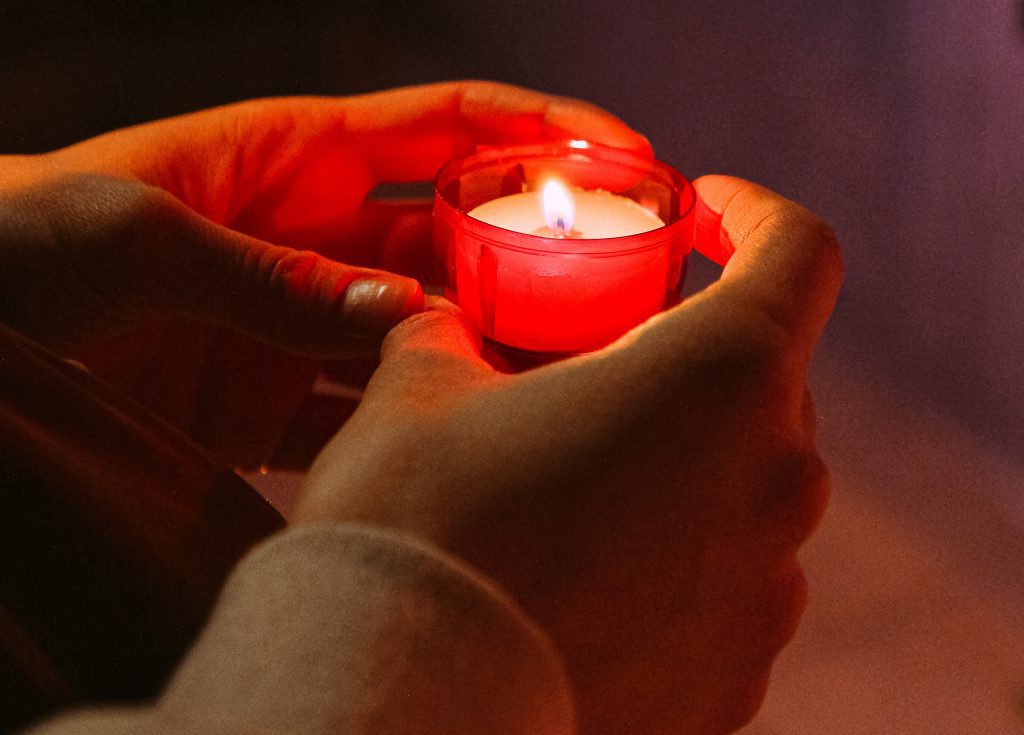 To receive help for healing after an abortion, contact Catholic Charities at 813-924-4173 or via email to projectrachel@ccdosp.org. All calls are confidential and non-judgmental.
A St. Petersburg man openly discusses the devastating effects of abortion and how Rachel's Vineyard retreats for post-abortive healing brought him peace and the experience of God's infinite mercy and love.
"There were two times when I felt like I was dangling over hell," explained Charles Warich, the new coordinator for Catholic Charities' Project Rachel men's retreats, A Son's Journey. The first time was when he was 17 and his girlfriend came out of the abortion facility saying, 'It's done." He experienced something like a blackout, then he went numb and felt that way into his college years.
"I was looking into this black openness. There was no time, no being. There was nothing," said Warich He experienced this again about two years after his second love, in college, chose to have an abortion, despite his pleading against it. When she got married to someone else, "It was like all of my hopes and dreams tied to the second child were gone. I lost fatherhood for a second time. I lost who I thought would be my wife." He thought God hated him.
Raised in a complicated home, as the adopted son of an alcoholic World War II veteran with post-traumatic stress disorder and a schizophrenic mother, Warich felt he had no resources for guidance when he learned of his high school girlfriend's pregnancy. The experience would plunge him into a darkness that almost led to suicide.
"Society says it's a woman's issue, but me and a lot of other men feel differently. We do feel the pain. We do suffer. We want redemption. And now we want to bring redemption to others," said Warich.
Eventually he worked his way back to God, but it took years. At age 25, he met his wife. She could not have children, so they decided to adopt a little boy. That involved a five-year court battle and he had trouble bonding with his child.
During those difficult years, he found his way back to church and that provided him strength. He sat in the back pew and thought of how his son "was going to need a father." He befriended a priest who showed him kindness and compassion. He attended his first Rachel's Vineyard Retreat and he started to sense the healing love of Christ.
Then, his family expanded with the adoption of a daughter and again the issue of closeness arose.
"I didn't want to be afraid to love her," he said. He knew it was all about the post-abortive traumas. He called Emma Boe, former director of Project Rachel, a ministry of Catholic Charities of the Diocese of St. Petersburg. It was a "Godsend". Boe suggested he needed more healing and invited him to another retreat. This one specifically for men and it was a gamechanger.
Warich now serves as the Volunteer Coordinator for the men's program, A Son's Journey. He also assists in the other retreats offered.
He notes some men are comfortable in a retreat with women, but when they are on a retreat with other men with similar experiences, "it goes to a much deeper level of honesty." He explained the goal is to lead participants to reconciliation and healing. His work in this arena over the past decade has been marked by joy.
"I have trust in God and I have joy in my life." He explained the obstacles to fully loving his family have cleared. He still has difficult moments, but they are less. "The more I help, the better I am," he said.
Upcoming 2021 Project Rachel Retreats:
June 5, Raphael's Way retreat, 8 a.m. – 4 p.m., Largo
Date TBA, A Son's Journey, one-day Men's retreat, 8 a.m. – 4 p.m., Tampa
July 9-11: Rachel's Vineyard Retreat, Clearwater
October 22-24, Rachel's Vineyard Retreat in Spanish, Tampa
Article by Glenda Meekins