Thank you for helping us to spread the word about this exciting and faith-filled event! We think this event will sell out so make sure you let others know about this event as soon as possible! In addition to a variety of graphics and promotional text below, we have created Pulpit Announcements and Five Reasons to Attend Eucharistic Encounter. We look forward to seeing you at Eucharistic Encounter!! If you have questions about these materials, contact our diocesan Office of Communications, communicate@dosp.org.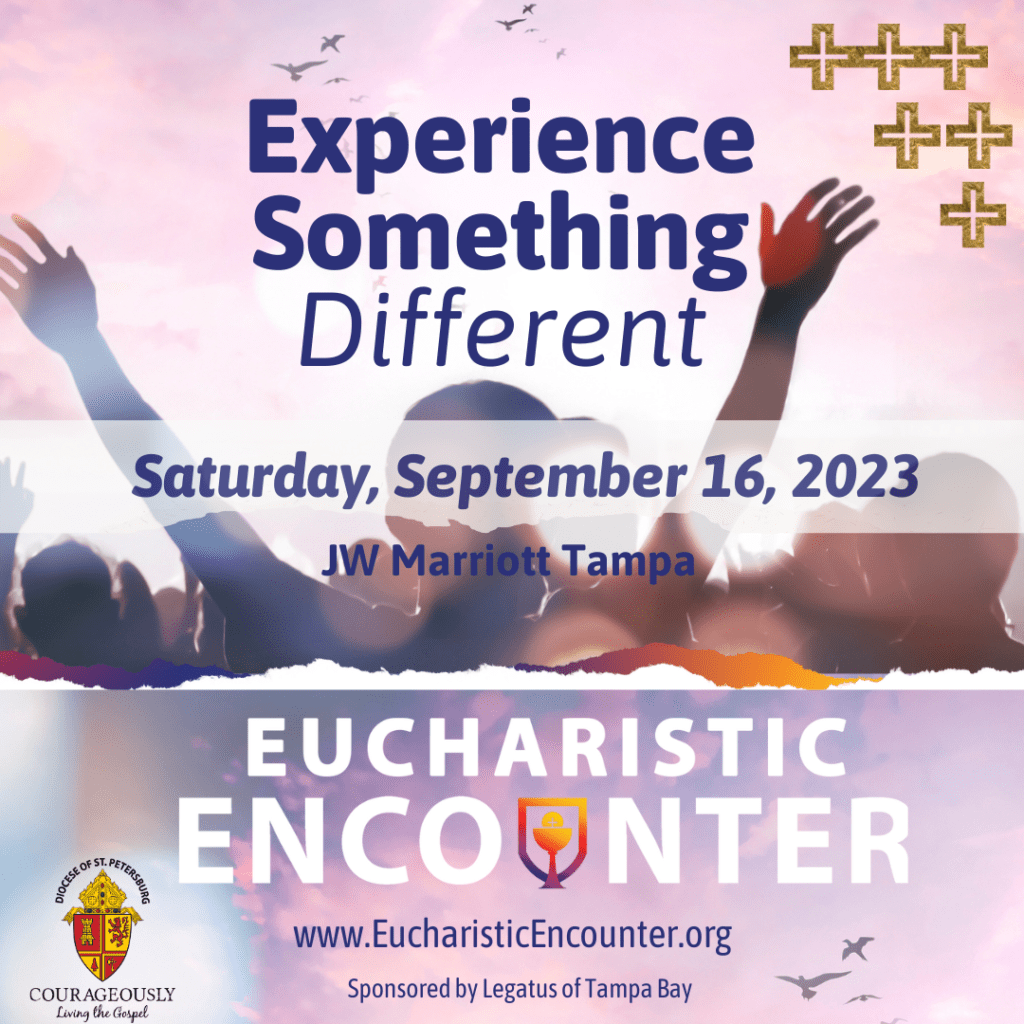 How to use these graphics: Right click on the image and select "save image as" to save the image to your computer. Then you can share the graphic on your social media, via a parish bulletin, an email or other communication channel.
You Are Invited to Eucharistic Encounter on September 16th!
The JW Marriott Hotel in downtown Tampa will be the place to be on Saturday September 16th for Eucharistic Encounter! There will be speakers, music, Mass with Bishop Gregory Parkes, a Eucharistic procession, and food! Tickets are only $5, including meals and parking! Visit EucharisticEncounter.org to learn more and to register! #CourageouslyLiving #EucharisticRevival #DOSPRevival #DOSPEncounter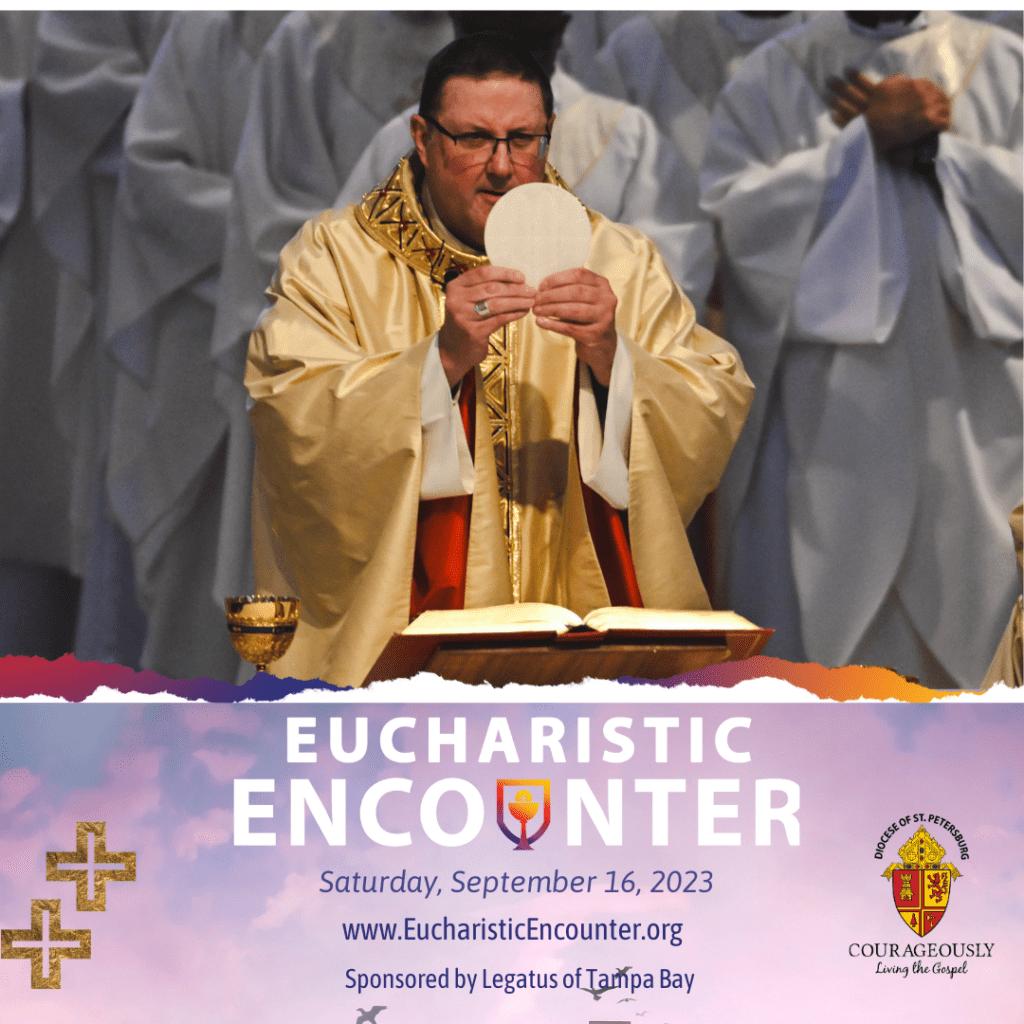 Join Bishop Gregory Parkes for Eucharistic Encounter on September 16th!
The JW Marriott Hotel in downtown Tampa will be the place to be on Saturday September 16th for Eucharistic Encounter! Spend the day growing closer to Christ through many prayer experiences, including Mass with Bishop Gregory Parkes, Adoration of the Blessed Sacrament, Veneration of Relics and a Eucharistic Procession. Visit www. EucharisticEncounter.org to learn more and to register! Tickets are only $5 per person, which includes food and parking. #CourageouslyLiving #EucharisticRevival #DOSPRevival #DOSPEncounter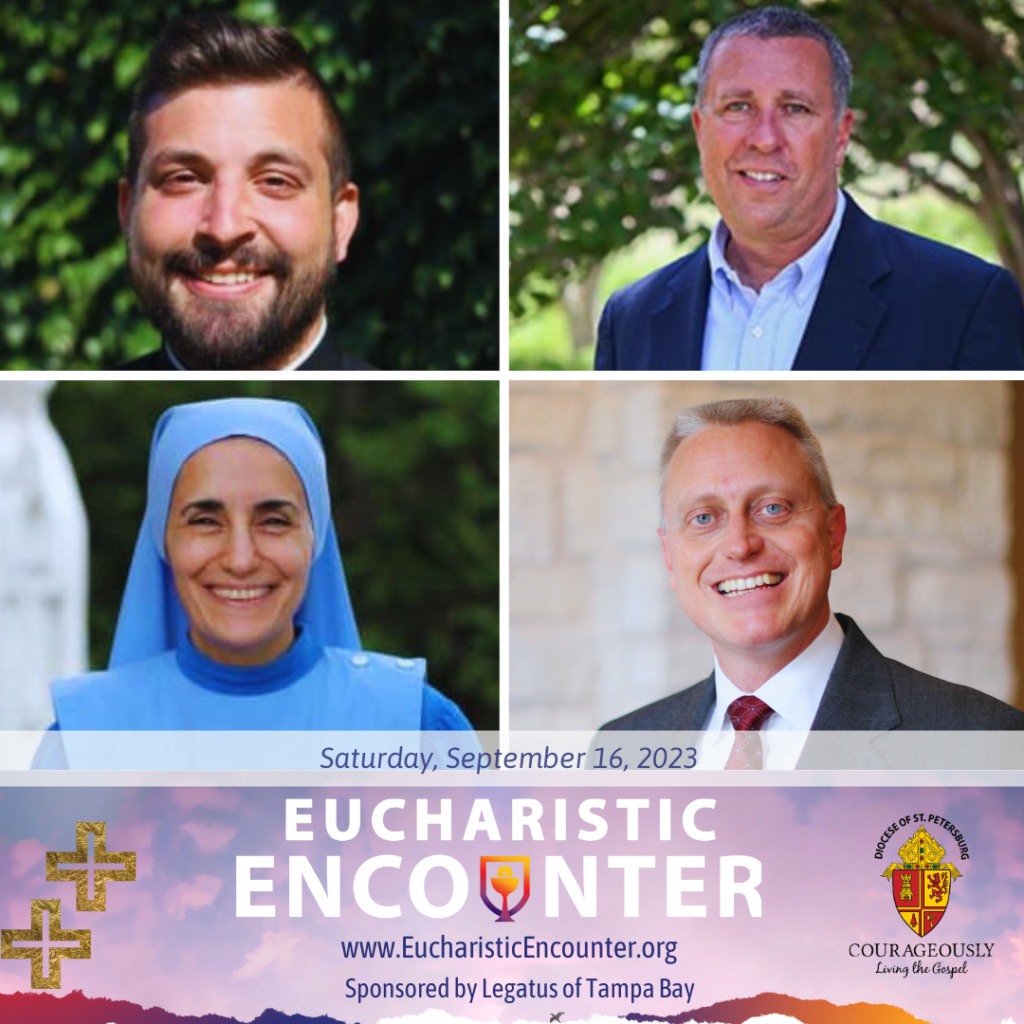 Dynamic Speakers will be in Tampa on September 16th for Eucharistic Encounter
The JW Marriott Hotel in downtown Tampa will be the place to be on Saturday September 16th for Eucharistic Encounter! Keynote speakers include Fr. Tim Anastos (National Eucharistic Preacher), Curtis Martin (the founder of Focus), Mother Olga Yaqob (founder of the Daughters of Mary of Nazareth) and Dr. John Bergsma (Professor of Theology, the Franciscan University of Steubenville). Visit www. EucharisticEncounter.org to learn more and to register! Tickets are only $5 per person, which includes food and parking. #CourageouslyLiving #EucharisticRevival #DOSPRevival #DOSPEncounter