September 11, 2017 – 5:14pm – As we all recover from Hurricane Irma and begin reestablishing our routines, the Diocese of St. Petersburg is making plans for re-opening our Catholic schools and the Pastoral Center. For information regarding the re-opening of parishes in your area, please contact the parishes directly.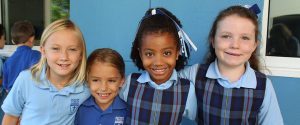 Catholic Schools – Most Rev. Gregory Parkes has authorized Catholic schools to reopen on Wednesday, September 13. However, due to the widespread circumstances across our five county diocese, there may be individual schools that need to remain closed for more days. Staff and school families are advised to please contact your local Catholic school for more information.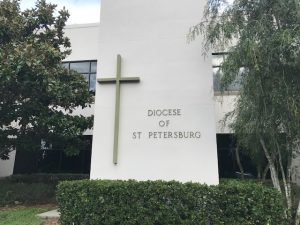 Pastoral Center of the Diocese of St. Petersburg – Due to telephone, power, internet, and other issues experienced due to Hurricane Irma, the Pastoral Center will remain closed on Tuesday, September 12,  with plans to reopen on Wednesday, September 13.
All diocesan staff working at the Pastoral Center are advised to please communicate with your supervisor if you are unable to return to work on Wednesday.  The safety and well being of your family is the number one priority.
Click here for more safety announcements related to Hurricane Irma.