Religious Freedom Week to be Held June 22 – 29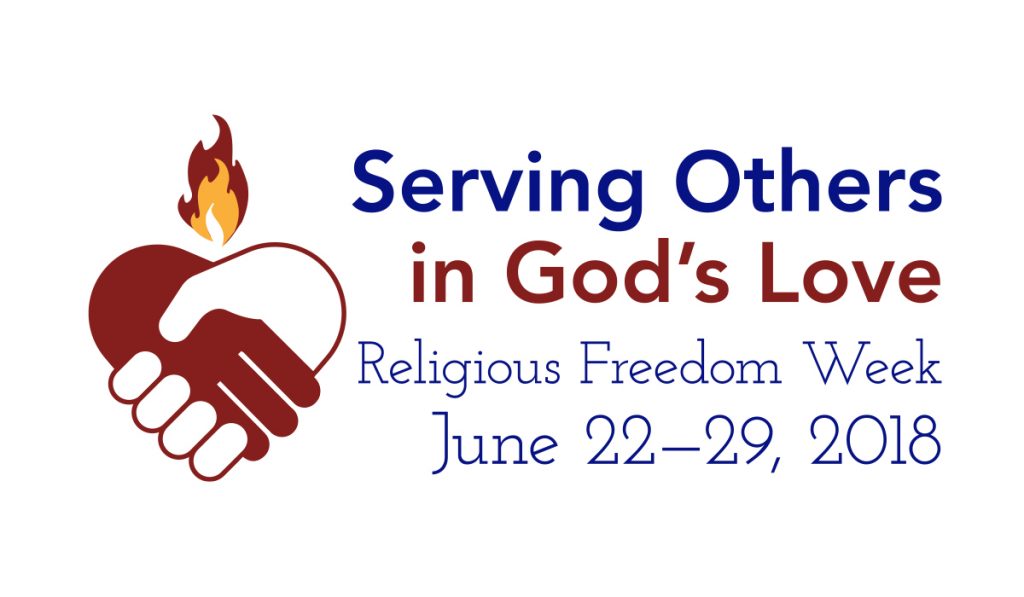 The U.S. Conference of Catholic Bishops has announced Religious Freedom Week 2018 will take place from June 22 to 29. The theme of the week is: "Serving Others in God's Love."  The Week begins with the Feast of Sts. John Fisher and St. Thomas More, and ends with the Solemnity of Sts. Peter and Paul, and includes the Feast of the Nativity of St John the Baptist.
People of faith are committed to serving others in God's love in healthcare, child welfare, migration and refugee resettlement, education, and more. Religious freedom protects the space in which we can continue to Join Catholics across the country to pray and act for the freedom to serve faithfully and with integrity. To share information about Religious Freedom Week with your community, a series of social media ads have been created which are available here.
Also, a series of prayers, reflections and activities relating to the importance of Religious Freedom are available here. (This initiative of the USCCB replaces "Fortnight for Freedom.")