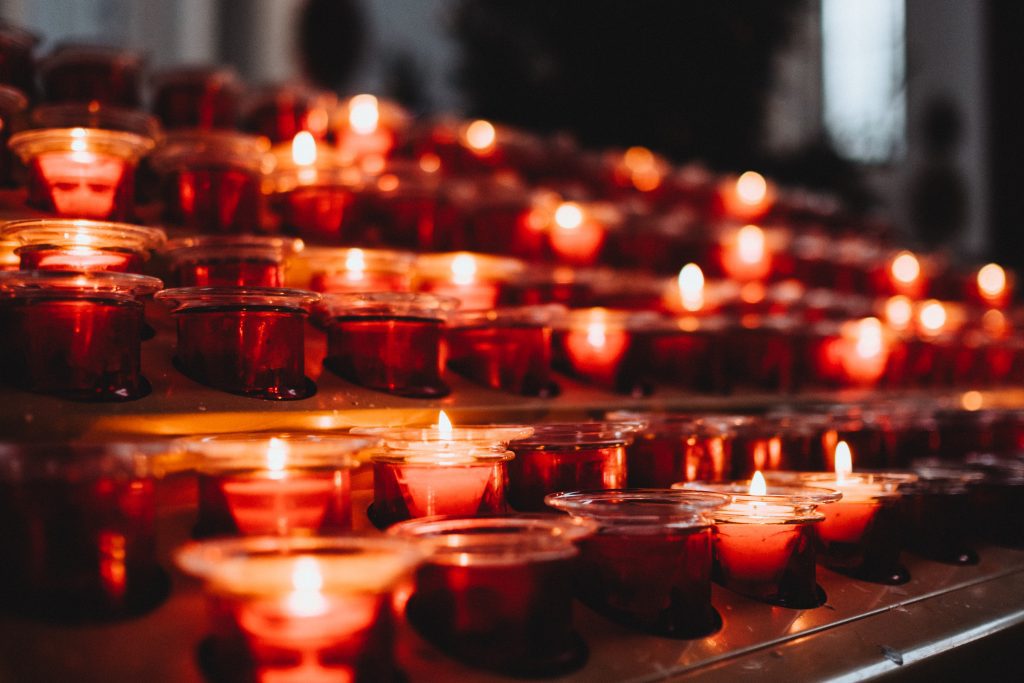 The Chancellor's Office has been informed that Reverend Michael Patrick "Brendan" Lawlor, 92, a retired priest of the Diocese of St. Petersburg, passed away in the Lord on Tuesday, June 7, 2022, in Tulla Parish, County Claire, Ireland, following a recent decline in health.
Father Lawlor was born to Stephen and Mai (Foley) Lawlor in O'Brien's Bridge, Co. Clare, Ireland on March 4, 1930. In 1948, he began studies for the priesthood in St. Patrick's College, Maynooth and was ordained to the priesthood on June 19, 1955, for the Diocese of St. Augustine. He was first assigned as Parochial Vicar of St. Rose of Lima Parish, Miami Shores, and later as Parochial Vicar of St. Paul Parish, St. Petersburg, where he served from 1955 to 1959. The following year, he was appointed to Bishop Barry High School (now St. Petersburg Catholic High School), where he served as Vice-President and later as President of the school.
In 1964, Father Lawlor was appointed as Parochial Administrator of Corpus Christi Parish, in the growing area of Temple Terrace. He was later appointed as Pastor of Holy Family Parish, St. Petersburg (1966-1970); St. Joseph Parish, Zephyrhills (1970-1971); and St. Joseph Parish, Bradenton Hills (1971-1973).
In 1973, Father Lawlor left active ministry and was dispensed from the obligations of the clerical state. He married Paula Jean Anthony in November 1975. After Paula's death in 1986, the Holy See granted Father Lawlor permission to return to priestly ministry in 1988. He served as Parochial Vicar, and later as Parochial Administrator of St. Paul Parish, Tampa (1988-1992); and as Pastor of Most Holy Name of Jesus Parish, Gulfport (1992-1996), and Corpus Christi Parish, Temple Terrace (1996-2000). Upon his retirement in 2000, he returned home to Ireland and served in Tulla Parish, Co. Clare, until his death.
All funeral services took place on June 10, 2022 in Sts. Peter and Paul Church, Tulla, Co. Claire, Ireland.
Locally, a Memorial Mass will be held on Tuesday, June 14, 2022, 11:00 a.m., at Most Holy Name of Jesus Catholic Church, 5800 15th Avenue S., Gulfport. Bishop Robert Lynch will be the main celebrant.
Among the surviving family members of Father Lawlor are his sister, Breda Duffy, his brother, Sean Lawlor, and his sisters-in-law, Peggy Lawlor, Noreen Lawlor, and Myreta Lawlor. Expressions of sympathy may be sent to the Family of Rev. Brendan Lawlor, c/o Diocese of St. Petersburg, Office of the Chancellor, P.O. Box 40200, St. Petersburg, FL 33743-0200.
Please keep Father Lawlor's family members and loved ones in your kind thoughts and prayers during this difficult time.
++++
May his soul and the souls of all the faithful departed
by the mercy of God, rest in peace!