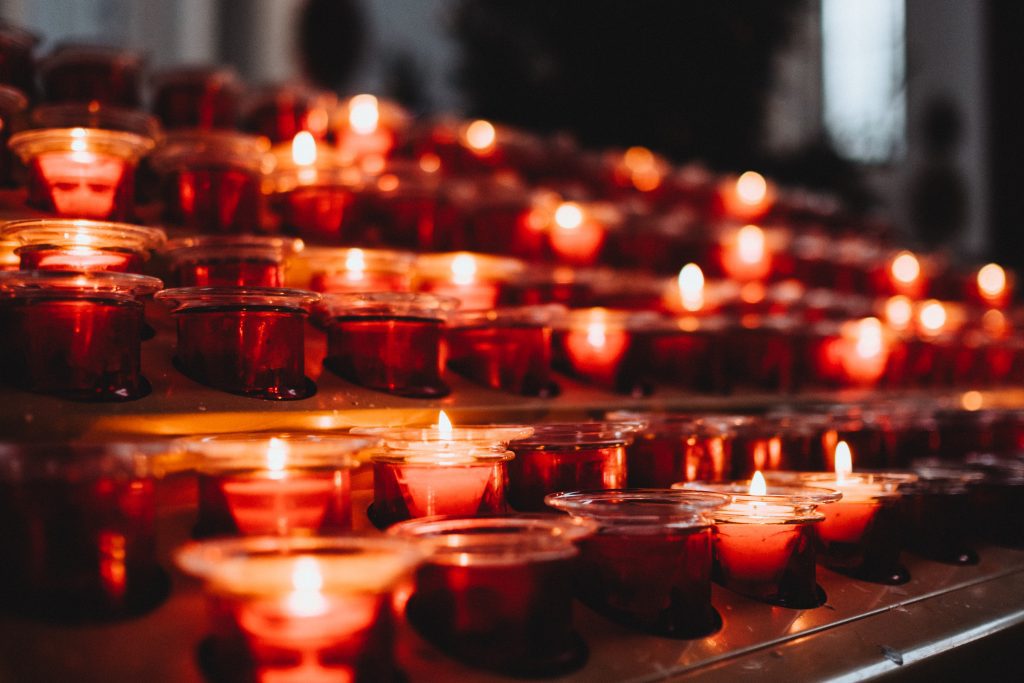 Earlier this morning, the Chancellor's Office was informed of that Reverend Monsignor Austin Michael Mullen, 81, passed away in the Lord early this morning, Monday, December 12, 2022, at Melech Hospice House, in Temple Terrace.  In late October, he was hospitalized after a fall and was transferred between hospitals and rehab facilities in Tampa before being admitted to Hospice care on Saturday.
Monsignor Mullen was ordained on June 20, 1965 for the Diocese of St. Augustine and was incardinated into the Diocese of St. Petersburg upon its establishment in 1968.  During his 57 years of priestly ministry, he served in eight parishes, in addition to the Catholic Student Center at USF, Tampa (1970-1973).  For 23 years (1973-1996), he guided the parish community of St. Paul, Tampa as its pastor, after which he was appointed as the founding pastor of St. Mark the Evangelist Parish, in the New Tampa area, serving the rapidly growing community from 1996 to 2003).  After shepherding the faithful of Our Lady of Grace Parish, Beverly Hills, Monsignor Mullen was granted retirement status on July 1, 2011, after which he provided ministry to Catholics and non-Catholics alike at Concordia Village of Tampa (formerly John Knox Village) and assisted at St. Paul Parish, Tampa, as needed.
Monsignor Mullen is predeceased by his parents and his siblings, Reverend Kevin Mullen, Nuala Mullen, Maura Mullen McCleary, and Deirdre Mullen O'Connell. He is survived by his brother, Jerome Mullen, two nieces, three nephews, three grandnieces, and two grandnephews.
All funeral services will be held at St. Paul Catholic Church, 12708 N. Dale Mabry Highway, Tampa and are as follows:
Visitation: Friday, December 16, 2022, 1:00 p.m.
Funeral Mass: Friday, December 16, 2022, 2:00 p.m.
Bishop Gregory Parkes will be the main celebrant, with Monsignor Brendan Muldoon as homilist.
Clergy wishing to vest are encouraged to bring an alb and white stole.  A reception will follow the Funeral Mass in the Parish Center.  Burial will take place at a later date in the Mullen family plot at Ballinacree Church Cemetery, County Meath, Ireland.
Expressions of sympathy may be sent to the Family of Rev. Msgr. Austin Mullen, c/o Office of the Chancellor, Diocese of
St. Petersburg, P.O. Box 40200, St. Petersburg, FL 33743-0200.
Please keep Monsignor Mullen's family members and loved ones in your kind thoughts and prayers during this difficult time.
Complete obituary at this link.
+++
May his soul and the souls of all the faithful departed
by the mercy of God, rest in peace!