Rev. Msgr. Dacian Dee, J.C.D.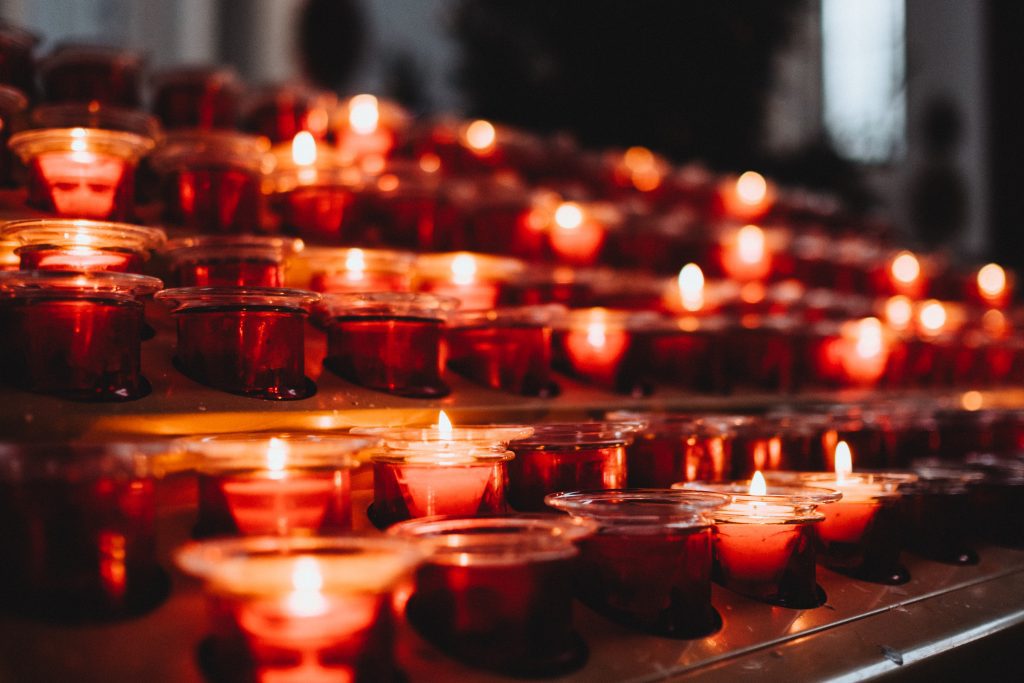 The Chancellor's Office has been informed that Monsignor Dacian David Dee, 91, a retired priest of the Diocese of St. Petersburg, passed away in the Lord early Saturday morning, May 21, 2022, while in Hospice care at Oak Manor Inpatient Center, in Largo.
Monsignor Dee was born in Yonkers, New York on June 26, 1930. In 1948, after graduating from Glenclyffe High School, in nearby Garrison, he discerned a vocation to the priesthood and, on June 24, 1956, was ordained for the Capuchin Franciscan Order.
After ordination, Monsignor Dee continued his education and was awarded a Doctorate in Canon Law (J.C.D.) degree from the Catholic University of America, in Washington, D.C. in 1960. During his years with the Capuchins, he taught Canon Law, Moral Theology and Medical Ethics in New York. From 1970 to 1976, he served as Minister Provincial for his Province, after which he was appointed director of the Capuchin Mission Office.
In 1982, he came to the Diocese of St. Petersburg, where he served as a Tribunal Judge, and later as Judicial Vicar, an office to which he was appointed in 1987. He was incardinated into our Diocese in 1984 and served in several parishes, including as pastor of St. Ignatius of Antioch Parish, Tarpon Springs; and St. Cecelia Parish, Clearwater. He was granted retirement status in June 1999. In August of the same year, at the request of Bishop Robert Lynch, he was named Prelate of Honor of His Holiness by Pope John Paul II and was granted the honorary title of Monsignor.  During his retirement years, Monsignor Dee continued to serve the Diocese as Judicial Vicar until February 2007. He relocated to Fort Myers for several years and returned to the area, residing in Largo. During the final months of his life, he was the beneficiary of the generous, loving assistance of priests, staff, and outstanding volunteers at St. Jerome Parish until he was transferred to the Hospice facility less than a week before his passing.
Surviving family members include Monsignor Dee's brother, Edward Dee, and sister-in-law, Elizabeth Dee.
All funeral services will be held at St. Jerome Catholic Church, 10895 Hamlin Blvd., Largo and are as follows:
Visitation: Thursday, May 26, 2022, 4:00 to 7:00 p.m.
Reception of the Body: 4:00 p.m., Evening Prayer: 7:00 p.m.
Funeral Mass: Friday, May 27, 2022, 11:00 a.m.
Clergy wishing to vest are encouraged to bring an alb and white stole.
A Committal Service will follow at Serenity Gardens Memorial Park, 13401 Indian Rocks Rd., Largo.
Expressions of sympathy may be sent to the Family of Msgr. Dacian Dee, c/o St. Jerome Catholic Church, at the above-noted address.
Please keep Monsignor Dee's family members and loved ones in your kind thoughts and prayers during this difficult time.
++++
"Well done, good and faithful servant […]
Come, share your master's joy."
~ Matthew 25:21