Reverend Carl J. Melchior, Jr.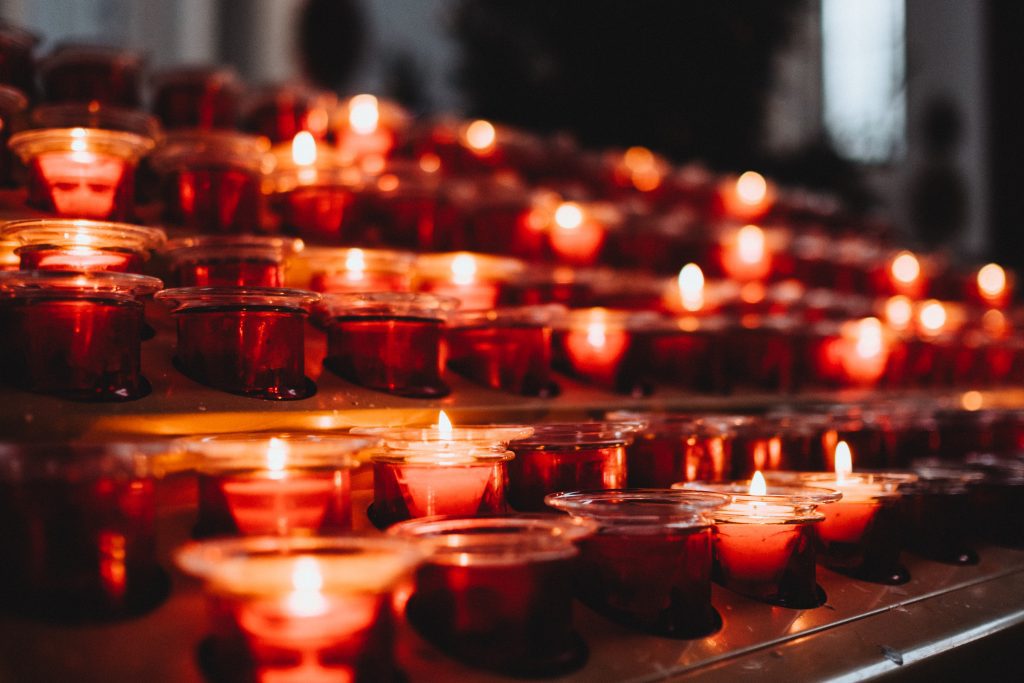 The Chancellor's Office received the devastating news that Reverend Carl Joseph Melchior, Jr., 59, Master of Ceremonies for Bishop Parkes and Chaplain of St. Petersburg Catholic High School, died suddenly on Thursday, June 30, 2022 of cardiac arrest after boarding a flight in Philadelphia, preparing to fly to Greece for a pilgrimage.
The youngest of three children, Father Melchior, known as "Buster" to his family members and friends, was born to Carl and Catherine (Gonzalo) Melchior on March 22, 1963, in Tampa, Florida. He attended Christ the King Parish, Tampa and was a graduate of Christ the King Catholic School, after which he attended Jesuit High School for one year and later transferred to H.B. Plant High School, where he graduated in 1981.
After two years at Hillsborough Community College, Father Melchior was hired by the Tampa Bay Buccaneers as the Assistant Equipment Manager, a position which he held for eight years. He later worked in the field of sports medicine at a Tampa area physical therapy center. He was known for having a love for all things football, particularly the University of Florida and his hometown Bucs.
After discerning a vocation to the priesthood, Father Melchior entered St. John Vianney College Seminary, in Miami and later attended and graduated from St. Vincent de Paul Regional Seminary, Boynton Beach. On May 16, 2009, he was ordained to the priesthood for the Diocese of St. Petersburg by Most Reverend Robert N. Lynch.
After ordination, Father Melchior served as Parochial Vicar of St. Catherine of Siena Parish, Clearwater (2009-2012). He was then assigned as part-time, and later full-time, Assistant Director of Vocations for the Diocese of St. Petersburg (2011-2013), after which he was promoted to Director of Vocations, an office he faithfully held for six years.
Following the installation of Most Reverend Gregory Parkes as the fifth Bishop of St. Petersburg, Father Melchior was appointed as part-time Priest Secretary to the Bishop, while maintaining his responsibilities as Director of Vocations. In July 2019, while continuing his service as Priest Secretary, Father Melchior was assigned as part-time Chaplain to St. Petersburg Catholic High School. He diligently and joyfully fulfilled both roles until his death, and many will remember the precision and care with which he served as Master of Ceremonies for both Bishops Lynch and Parkes over the years.
Father Melchior was preceded in death by his parents and brother-in-law Clarence Glaser. He is survived by his brother, Greg (Vonda) Melchior, his sister, Lea Melchior, and nieces Haynes and Elle Melchior, and Catherine Glaser-Carnley, along with grand-nieces and grand-nephews Lena, Caine, Philip, and Vivian Carnley.
All funeral services will take place at Christ the King Catholic Church, 821 S. Dale Mabry Highway, Tampa and are as follows:
Visitation: Wednesday, July 13, 2022, 5:00 to 7:00 p.m., beginning with Reception of the Body at 5:00 p.m.  Evening Prayer will follow at 7:00 p.m.
Funeral Mass: Thursday, July 14, 2022, 11:00 a.m.
Burial at Calvary Catholic Cemetery, 5233 118th Avenue N., Clearwater will follow the Funeral Mass.
Priests wishing to concelebrate are asked to bring an alb.  Chasubles and stoles will be provided.  Deacons who wish to vest are asked to bring an alb and white stole.
Livestream coverage of the Reception of the Body, Evening Prayer, and the Funeral Mass may be viewed on the Christ the King Parish website at the following link.
Expressions of sympathy may be sent to the family of Rev. Carl J. Melchior, c/o Mr. Greg Melchior, 4504 W. Culbreath Avenue, Tampa, FL 33609.
Please keep Father Melchior's family, his brother priests, and the Pastoral Center and St. Petersburg Catholic High School communities in your kind thoughts and prayers as we grieve the loss of a faithful priest, brother, and friend.
Complete obituary at this link.
++++
May his soul and the souls of all the faithful departed
by the mercy of God, rest in peace!