Reverend Matthew T. Gamber, S.J.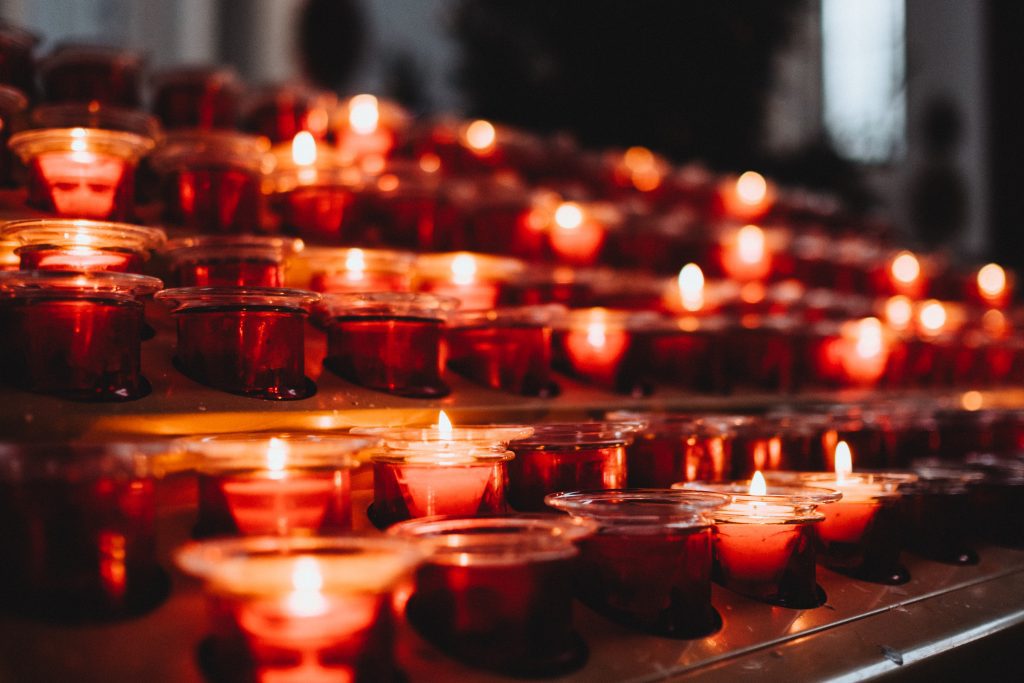 The Chancellor's Office has been informed of the sudden death of Reverend Matthew T. Gamber, S.J., 61, on Friday, October 16, 2020, in Cincinnati, Ohio. Father Gamber worked as a pastoral counselor and theology instructor at Jesuit High School, Tampa, from 2012 to 2014.
Father Gamber was born in Evanston, Illinois to Mark and Ruth Anne (Henneman) Gamber. He entered the Society of Jesus in 1983 and was ordained to the priesthood by then-Bishop Wilton D. Gregory, at St. Ignatius Church, Chicago on June 10, 1995. After his ordination, Father Gamber continued his studies, earning a Licentiate in Sacred Theology from the Jesuit School of Theology, in Berkeley, California in 1996, followed by a Master's degree in Journalism from Northwestern University in 1997.

Following his studies at Northwestern, Father Gamber was the Assistant Director for Media Relations at Xavier University, in Cincinnati, Ohio from 1997 to 2000. He spent a year in doctoral studies at Marquette University, in Milwaukee before taking an assignment as Associate Director of Campus Ministry at Gonzaga University, in Spokane, Washington (2001-2004). He then returned to Illinois, where he served as Parochial Vicar of St. Paul Parish, in Park Ridge (2004-2007), and later as a development officer for Loyola Academy, in Wilmette (2007-2009). Father Gamber was then granted a one-year internship for Vatican Radio and Catholic News Service, in Rome (2009-2010), after which he returned to Illinois, where he assisted in parishes and as a retreat director for the Bellarmine Jesuit Retreat House, in Barrington.

In 2012, Father Gamber was assigned to Jesuit High School, Tampa, where he worked until 2014, followed by a brief assignment at St. Paul Parish, Tampa. Desiring to return closer to home, Father Gamber was transferred to Cincinnati, where he served as Parochial Vicar of St. Francis Xavier Parish, from 2015 to 2020. In August of this year, Father Gamber was appointed as Chaplain of nearby St. Xavier High School, where he provided ministry to students and faculty until his death.
Father Gamber was preceded in death by his father, Mark, and brother Lawrence. He is survived by his mother, Ruth Ann and siblings Mark (Maryjo), William (Linda), Robert (Suzan), Mary Margaret, and sister-in-law Carol, along with numerous nieces, nephews, extended family members and his fellow Jesuits.
A private Funeral Mass will be held on Saturday, October 24, 2020, 12:30 p.m. Eastern at Our Lady of Perpetual Help Church, in Glenview, Illinois. The Mass will be livestreamed at https://vimeo.com/event/390018/3eccf785cc. A Memorial Mass will be held on Sunday, November 1, 2020, 5:00 p.m. at St. Francis Xavier Church, Cincinnati, Ohio.

Please keep Father Gamber's surviving family members and confreres in your kind thoughts and prayers, during this time.

Obituary pdf at this link.
+++++
"The souls of the righteous are in the hand of God, and no torment shall touch them."
~ Wisdom 3:1