Ribbon-Cutting Celebrates More Access to Healthcare in Southeast Hillsborough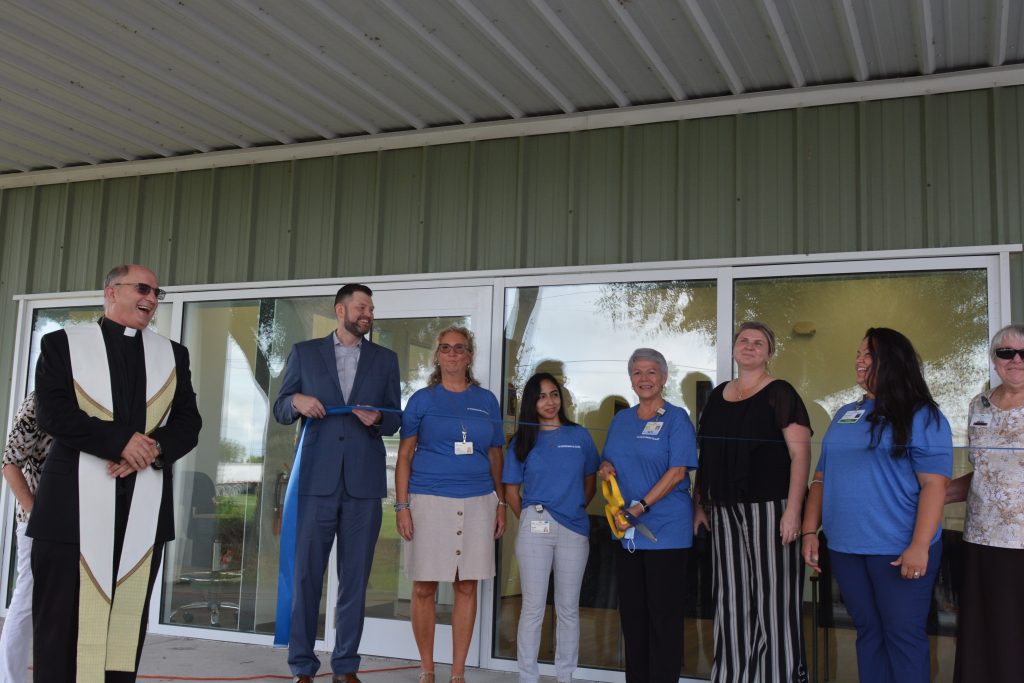 For two years, Jose Posada has relied on services provided by Catholic Charities at the La Esperanza Free Medical Clinic in Wimauma. Without this assistance, he would have had to face his medical condition alone and his health would likely have deteriorated.
"My medical condition has been very difficult, but I have hope. Catholic Charities has been a big support to me. I am grateful to everyone who has been there for me. Words can't express my gratitude," said Posada during a ceremony on June 30th to celebrate the blessing of a new building for La Esperanza. The clinic is operated by Catholic Charities of the Diocese of St. Petersburg in partnership with BayCare Health System, St. Joseph's Hospital South, and support from other community partners and individual donors.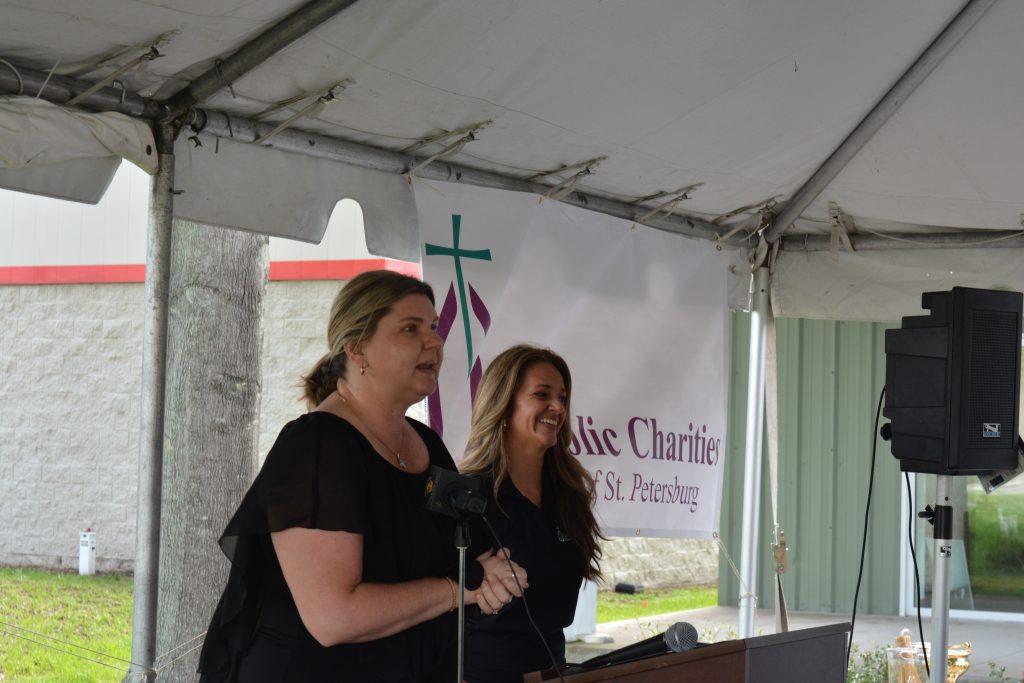 "Our medical clinics have been open for 20 years. We have served thousands of people and saved hundreds of lives and it's because of our partnerships," said Maggie Rogers, Executive Director, Catholic Charities.
The new building for La Esperanza, which means "hope" in English, is an expansion from the temporary space "borrowed" from the nearby parish of Our Lady of Guadalupe Mission. They previously saw patients in converted classrooms or a mobile bus parked on the church campus. This new building will open new doors to improving lives.
"What this means is greater access and greater resources that can be brought into the community. That's what was holding us back in borrowed space," said Sister Sarah Proctor, a religious sister of the Daughters of Wisdom. She helped to establish three free medical clinics in the Diocese of St. Petersburg. Services include primary medical care, routine well-woman exams, health promotion, disease prevention and health screenings for high blood pressure and diabetes.
La Esperanza is open every Tuesday evening. Registration begins at 4:30 p.m. and the doors stay open until everyone has been helped. Clients must meet federal poverty guidelines and all the services are provided free of charge.
"This clinic we are opening today should enliven our faith and make us grateful because this clinic offers us the opportunity to live the Gospel," said Father Aloysius Ezenwata, Director of Mission, BayCare Health System. "Whenever we look to the interests of our neighbors or the community and serve them, we are in a sense serving Christ himself."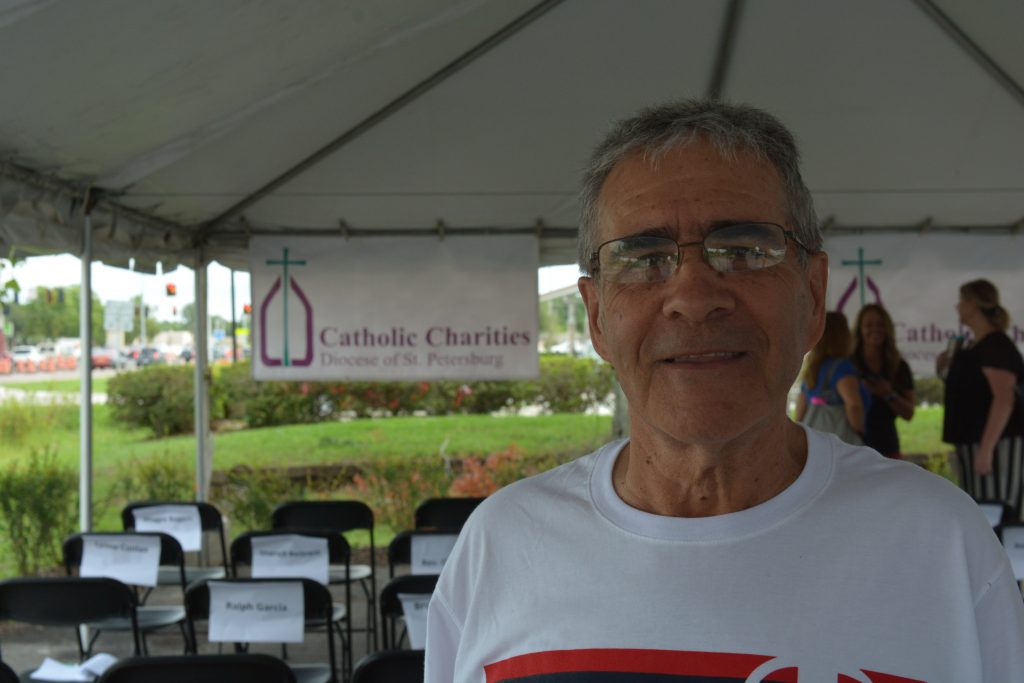 The clinic has grown dramatically since first opening in 2013. The first year, 121 patients came to the clinic for care. In 2020, nearly 700 patients were assisted. Since opening, over 3,500 patients have been served with over 6,000 patient visits.
"Were excited about the future of this clinic. Access to healthcare is one of the top three needs in Hillsborough County," said Philip Minden, president of St. Joseph's Hospital. "La Esperanza is one of BayCare's biggest investments in Hillsborough County for our community and we're excited to be a part of it."

During the ceremony, Monsignor Robert Morris, Vicar General of the Diocese of St. Petersburg, blessed the building saying, "Let us ask God's blessing on the La Esperanza Free Medical Clinic and the clients, healthcare professionals, and volunteers who will experience and share God's healing love here." Father Joel Kovanis and Father Aloysius Ezenwata also assisted with the blessing of the building.
Catholic Charities is recruiting volunteer doctors who are primary care physicians and specialists. To learn more, click here.