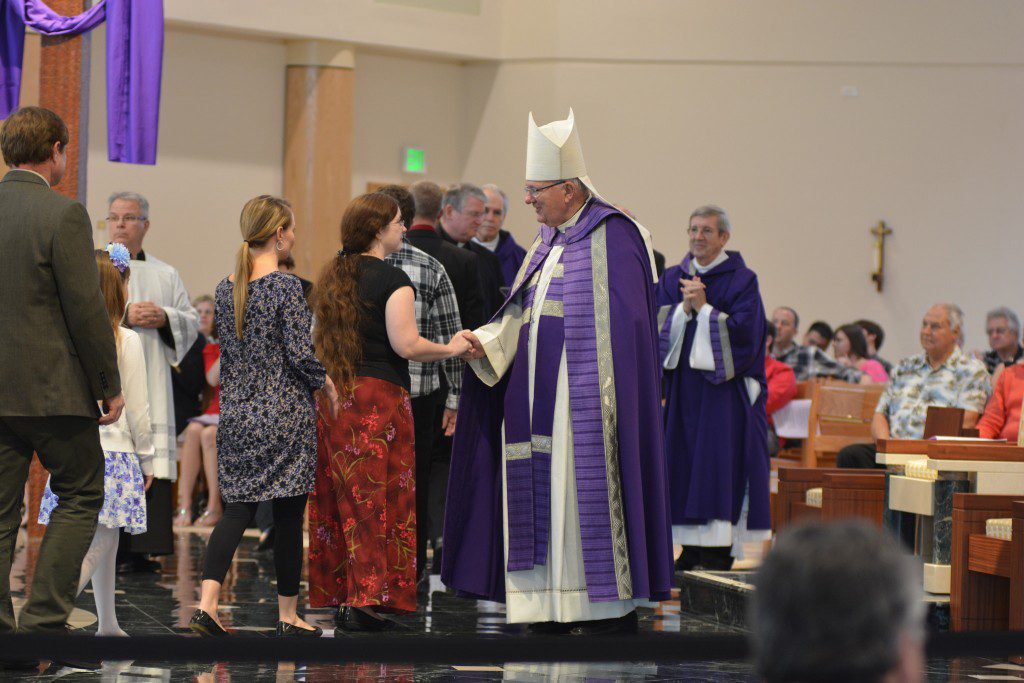 February 22, 2015 – Two Rite of Election of Catechumens and the Call to Continuing Conversion of Candidates for Full Communion evening prayer services were held at the Cathedral of St. Jude the Apostle in St. Petersburg.
We rejoice with those who will be elected to the Easter Sacraments and we greet as sisters and brothers those who are continuing their journey to full communion with us. We also share in the happiness of catechists and sponsors who see their labors for the Lord blossom.
Continue to keep our catechumens and the continuing conversion of our candidates in your prayers.
Photos from 1:30 p.m. Rite of Election