Saint Leo University Celebrating 20th Anniversary of Offering Online Classes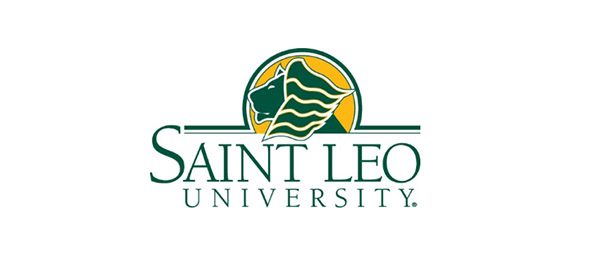 ST. LEO, FL – Saint Leo University on December 5 will celebrate its 20th anniversary of offering online education. Launched in December 1998, Saint Leo was one of the first institutions to embrace online education with the creation of the Center for Online Learning.
In 1996, the university faced declining enrollments and increasing deficits. Under the direction of Dr. Arthur F. Kirk Jr., then-president, Saint Leo changed its approach to strategic planning and budgeting and examined its programs and practices. The university rid itself of programs that required great capital and personnel expenditures and looked for ways to consolidate.
In a blog for the Huffington Post in 2015, Kirk wrote, "In 1997-1998, with my first budget at Saint Leo, the Board of Trustees supported a single risky initiative. We reallocated $600,000 by abandoning some activities and programs and cutting some others to develop the infrastructure, content, and services to launch online programs.
"Our total budget at the time was $26 million and tenuously balanced, at best," Kirk continued. "Our faculty did not have university-supplied computers, every roof leaked, salaries were depressed. The need for that $600,000 could be found everywhere in the institution."
Kirk and the board took a risk and invested in an online program for Saint Leo. Now, through online classes, students can study anywhere and anytime that is convenient for them. It was an investment that paid off for the university and especially for its students.
Saint Leo began offering classes on military bases in 1973 at the Avon Park Bombing Range and Tampa's MacDill Air Force Base in Florida. Now, the university provides education for 14 bases. "Saint Leo has historically been a forerunner in the provision of distance education, primarily because of our long-standing commitment to serving the military community," said Dr. Melanie Storms, senior vice president. "Meeting the needs of a mobile population required us to think flexibly about how we provided access to education."
Online education was a natural fit for Saint Leo and today, most students take some or all of their courses online. With the power of online learning, students can continue their education during periods of travel or military deployment, when they might otherwise need to interrupt their studies.
True to the university's core values
Saint Leo University is Florida's first and oldest Catholic university, founded in 1889, north of Tampa, FL. Today, the university holds true to the Benedictine values on which it was founded. All courses at Saint Leo, including those taught online, include a focus on at least one of Saint Leo's six core values: excellence; community; respect; personal development; responsible stewardship; and integrity. For example, students in online business courses discuss ethical behavior by national companies – what does a company look like that embraces integrity?
Another example is that in the capstone course for accounting majors, students have to complete a financial analysis project that includes two graded components related to ethics and core values. Students must describe the ethical obligations and responsibilities of the organization and discuss and explain the relevance of excellence and integrity (two of Saint Leo's core values) in the context of financial statement analysis.
Connecting with Saint Leo
With 20 years of experience, Saint Leo understands the flexible learning experience online education can provide. The university is attuned with the unique needs of the online adult learner. One of the most critical areas in which Saint Leo distinguishes itself among other higher education institutions is its focus on connecting with students.
Students who are connected and involved in their university tend to do better academically and complete their degrees, which are offered from the associate level to the doctoral.
"Online students are no different," said Shadel Hamilton, associate vice president of WorldWide Student Services. There may be a greater need for connection for those studying online as they don't receive the face-to-face interaction that their counterparts, who attend class in a traditional university setting receive, Hamilton said. "We foster engagement that increases student satisfaction and success while also providing individualized support to align students' education and career goals."
One of the ways Saint Leo students connect is via virtual clubs and associations, offered through Saint Leo WorldWide's Student Services department. Online students may join a club or association without leaving their home or workplace. Clubs focus on specific topics such as the Military Family or the Student Communications Clubs, which produces a monthly newsletter created by online students located around the world. The associations are degree-specific, and offer students a chance to connect with other students in their respective majors. The number of students who participate in clubs and associations has increased 300 percent over the past four years, and there's data to indicate this increase has had a positive influence on retention, Hamilton noted.
"I believe Saint Leo has succeeded in online education because we take a proactive approach to serving online students and invite them to be part of a virtual community," said Nancy Cheek, associate director of Career Services. "This involves so much more than providing a remote classroom platform. As I network with many higher ed professionals in the state of Florida, I see that many are only reacting to online student needs on an as needed basis. We are unique in the established programs and services we offer, to allow students to receive the assistance they need, and become more involved if they choose to, and also introduce these resources and options to them before they even begin their first term."
For Tim Robinson, an active duty sailor in the U.S. Navy, Saint Leo was a great choice. In addition to be a sailor, he also is a husband and father, so he is balancing all aspects of his life.
"I was getting ready to transfer from an operational command to shore duty, which meant I wouldn't be deploying for a while, so I thought getting back to school would be a good idea, and going online seemed like the best way to balance family, work, and school," Robinson said. "I am able to set my own schedule to complete my work on time. I also found going to school online actually helps me learn more.
"When I was in a classroom, we would have discussions, but it was mostly just based on what you knew, or what you read in your text," continued Robinson, who is in the graduate criminal justice program "At Saint Leo WorldWide, in our classes, we use discussion posts, but instead of just basing it off what we think we know, or what we read in our text, we have the opportunity find additional scholarly research to support our ideas. As a result, we often learn more about a topic because in addition to our research, our classmates are posting research they found so I think it greatly enriches collegial learning."
Moving toward careers
Saint Leo's online students also receive assistance from Career Services. The goal is to make it as convenient as possible for adult online students, who are juggling multiple responsibilities in their lives to receive the professional development support they need.
They receive help with employer research, networking, resume reviews, and interview preparation, among other services. In addition, Career Services provides several career-related webinars each month, which are recorded for the students' convenience. The monthly Leaders in the Industry interactive webinar series offers students the opportunity to explore career fields with working professionals. Past speakers included Kate Friedman from PwC and DeShan King from the U.S. Office of Personnel Management, as well as Saint Leo alumnus Jason Linkes of Jason Linkes Speaking, to name a few. The most recent webinar, held November 27, featured Brandy Pollicita, instructor of health and wellness at Saint Leo University. Pollicita was a corporate wellness manager for three Fortune 500 companies in Arizona and Florida prior to her focus in academia. She shared her own story and career path to teaching in higher education, and invited those who wish to pursue their own career in higher ed to connect with her.
"My advice to students would be to make connections with other online students," Hamilton said. "Create a support system of peers, and reach out to your student advisors and faculty members. They can offer suggestions and support you in ways you may not be aware of.  At Saint Leo, we offer an online peer mentoring club for students to make these types of connections."
Many of the connections made at online meetings and networking sessions allow students to develop key relationships needed for career opportunities or letters of recommendation.
"I think the future of online higher education is limitless," Cheek said. "The need for convenience in every aspect of our lives is becoming more and more obvious, and advances in technology are allowing for things we never imagined."
About Saint Leo University
Saint Leo University (www.saintleo.edu) is a modern Catholic teaching university that is firmly grounded in the liberal arts tradition and the timeless Benedictine wisdom that seeks balanced growth of mind, body, and spirit. The Saint Leo University of today is a private, nonprofit institution that creates hospitable learning communities wherever students want to be or need to be, whether that is a campus classroom, a web-based environment, an employer's worksite, a military base, or an office park. Saint Leo welcomes people of all faiths and of no religious affiliation, and encourages learners of all generations. The university is committed to providing educational opportunities to the nation's armed forces, veterans, and their families. Saint Leo is regionally accredited to award degrees ranging from the associate to the doctorate, and the faculty and staff guide all students to develop their capacities for critical thinking, moral reflection, and lifelong learning and leadership.
The university remains the faithful steward of the beautiful lakeside University Campus in the Tampa Bay region of Florida, where its founding monks created the first Catholic college in the state in 1889. Serving nearly 12,000 students, Saint Leo has expanded to downtown Tampa, to other sites in Florida and beyond, and maintains a physical presence in seven states. The university provides highly respected online learning programs to students nationally and internationally. More than 93,000 alumni reside in all 50 states, in Washington, DC, in three U.S. territories, and in 76 countries.