Saint Leo University Extends Online Classes Through End of Spring Terms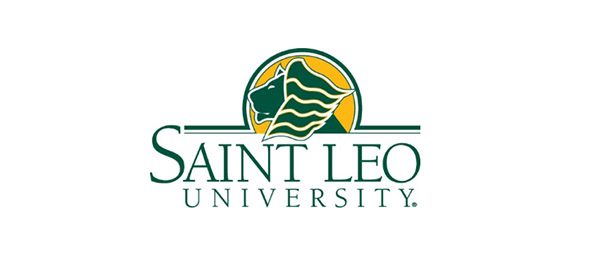 Florida Commencement Ceremonies Postponed, Rescheduled for June 1
ST. LEO, FL ­– Saint Leo University officials have decided to extend the university's online course delivery for the remainder of the spring terms and will postpone Florida commencement ceremonies.
After hearing the recommendation of Florida Governor Ron DeSantis to the state universities, Saint Leo has followed suit. This week, classes are suspended for the residential campus in Pasco County. Online classes will begin Monday, March 23.
At the university's education centers, students began taking online classes Monday, March 16, and will continue online through the spring semester. This includes Tampa Bay area locations in Tampa (Channelside); at MacDill Air Force Base; at Pasco-Hernando State College locations in Brooksville, Spring Hill, and New Port Richey; in Lakeland, and at all other locations throughout Florida and the United States.
The university will remain open with support for those students who remain in its residence halls on its Pasco County campus. University officials are encouraging students to consider returning to their homes, and have extended the move-out deadline to June 1 to allow flexibility for students to retrieve their belongings from campus.
As a result of stronger guidance from the Centers for Disease Control and Prevention (CDC) regarding large group gatherings, Saint Leo University also will reschedule the celebration of commencement for a later date at select locations.
Saint Leo's Florida commencement ceremonies, originally scheduled for May 2 at the Florida State Fairgrounds, have been rescheduled for June 1. The Saint Leo Under the Stars graduation celebration and Baccalaureate Mass have been rescheduled for May 31.
In addition, the Key West Education Center commencement has been postponed from April 18 and will be rescheduled, and the San Diego Education Center commencement ceremony will be rescheduled from its original May 8 date.
"These decisions to extend online classes and delay commencement were not made lightly," said Saint Leo University President Jeffrey D. Senese. "We know how important commencement is for our students, their families, and the entire university community. Commencement is a celebration recognizing years of sacrifice and hard work. Because of the importance, we are committed to moving forward with a ceremony as soon as prudent under the current circumstances."
Additional information may be found on Saint Leo's website: saintleo.edu/coronavirus.
About Saint Leo University
Saint Leo University is one of the largest Catholic universities in the nation, offering nearly 60 undergraduate and graduate-level degree programs to more than 19,500 students each year. Founded in 1889 by Benedictine monks, the private, nonprofit university is known for providing a values-based education to learners of all backgrounds and ages in the liberal arts tradition. Saint Leo is regionally accredited and offers a residential campus in the Tampa Bay region of Florida, 32 education centers in seven states, and an online program for students anywhere. The university is home to more than 95,000 alumni. Learn more at saintleo.edu.