Saint Leo University Honored for Community Service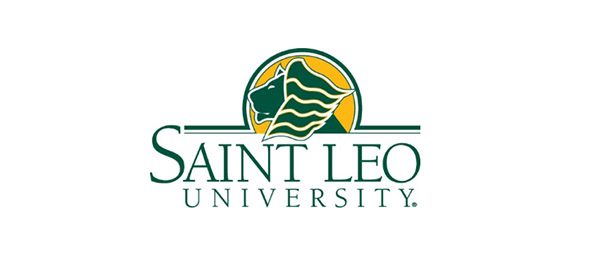 Saint Leo University recently was named to the President's Higher Education Community Service Honor Roll for 2015 for measurable acts of community service by students, faculty, and staff.
The honor roll is part of the Corporation for National and Community Service's strategic commitment to engage millions of college students in service and celebrate the critical role of higher education in strengthening communities, according to its website.
"The President's Honor Roll recognition is a tangible demonstration that our institutional core values are more than 'letters on a wall,' " said Dr. Kenneth Posner, associate vice president for Student Affairs. "The university community constantly rises to the greater community challenges and demonstrates our commitment to the university's mission in all that we do.  This recognition is gratifying and upholds our student-centered mission to prepare our graduates to go out into the world, ready to do well and to do good."
Saint Leo's six core values are excellence, respect, integrity, personal development, responsible stewardship, and community, and they are built into students' courses, as well as everyday life. Specifically, the core value of community "challenges all of us to listen, to learn, to change, and to serve," Saint Leo's core values state.
Among its many community service activities, Saint Leo participates in Community Service Day on Martin Luther King Jr. Day and Veterans Day. In the past, students prepared meals for Feeding Children Everywhere, worked at food banks and shelters, and helped local nonprofits with painting, gardening, and other maintenance projects.
This Veterans Day (November 11, 2016), from noon to 4 p.m., the university community service project will be Operation Gratitude, which sends care packages to active troops, plus letters of appreciation to new recruits, active service members, veterans, first responders, and wounded warriors.
And on October 22, Saint Leo will host its second Make a Difference Day from 1 to 4 p.m. in the Student Activities Building Green. This year the university will be working with the Office of Residence Life to sort and prepare bottle caps for donation to the Caps of Love facility in Kentucky. Caps of Love is a Florida-based nonprofit organization that recycles plastic caps, with proceeds going toward the purchase of new and refurbished wheelchairs for children around the United States with mobility disabilities. Saint Leo donated 8,000 pounds of bottle caps last year. Held around the country, Make a Difference Day is the largest national day of community service.
Past community projects that the university was honored for include:
Students Engaged in Rewarding Volunteer Experiences (SERVE), which is a student-led group (with faculty and staff advisors) that organizes volunteer trips during spring break and other times during the year. Groups have worked with orphanages in Belize and Haiti, at a hospital in Memphis, and with rebuilding efforts in New Orleans.
Two external fundraising projects: the Make-A-Wish Foundation and St. Jude Children's Research Hospital Up Til Dawn project. Student groups organize fundraising projects for both of these organizations and gave of their time to ensure the projects' success. In 2014, Saint Leo was honored to host a Make-A-Wish reveal for a young cancer patient during half-time of a men's basketball game. The university also was recognized as the top fundraiser in Florida for St. Jude's Up Til Dawn project, raising in excess of $18,000.
Four Funded Service-Learning Faculty Fellowships were awarded to integrate service-learning experiences into academic projects, coursework and/or research for four faculty members with an average class size of 20.
"The students, staff, and faculty at Saint Leo University realize and embrace the fact that we are all part of one larger community—comprised of people from many different backgrounds and beliefs—and it is critical that we engage in an atmosphere of collaboration and interdependence," the application for the honor roll stated.
About Saint Leo University
Saint Leo University (www.saintleo.edu) is a modern Catholic teaching university that is firmly grounded in the liberal arts tradition and the timeless Benedictine wisdom that seeks balanced growth of mind, body, and spirit. The Saint Leo University of today is a private, nonprofit institution that creates hospitable learning communities wherever our students want to be or need to be, whether that is a campus classroom, a web-based environment, an employer's worksite, a military base, or an office park. We welcome people of all faiths and of no religious affiliation, and encourage learners of all generations. We are committed to providing educational opportunities to our nation's armed forces, our veterans, and their families. We are regionally accredited to award degrees ranging from the associate to the doctorate, and we guide all our students to develop their capacities for critical thinking, moral reflection, and lifelong learning and leadership.
We remain the faithful stewards of the beautiful lakeside University Campus in the Tampa Bay region of Florida, where our founding monks created the first Catholic college in the state in 1889. Serving nearly 15,000 students, we have expanded to downtown Tampa, to other sites in Florida and beyond, and maintain a physical presence in seven states. We provide highly respected online learning programs to students nationally and internationally. More than 82,000 alumni reside in all 50 states, in Washington, DC, in three U.S. territories, and in 76 countries.