Saint Leo University Hosting Open House on September 29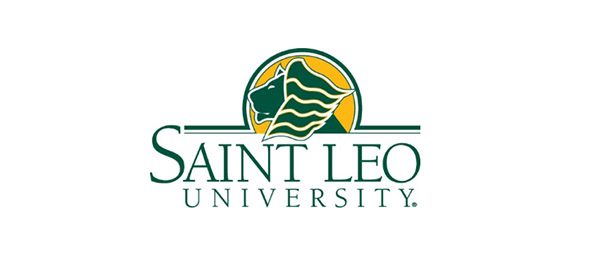 Prospective Students Invited to Learn More about Academics, Organizations, Financial Aid
ST. LEO – Saint Leo University will host two open houses this fall. Students of all ages are welcome to attend with their families and friends from 8 a.m. to 1 p.m., Saturday, September 29. A second open house is planned for November 10.
The open house setting provides students with an opportunity to explore life as a Saint Leo Lion. Guests will become acquainted with the academic programs through conversations with faculty, resource fairs, and a variety of academic presentations and demonstrations.
Visitors may tour the Saint Leo campus (33701 State Road 52, St. Leo, FL 33574), chat with current students, learn about clubs and organizations, meet with financial aid representatives, talk with their admissions counselors, and more. High school seniors and transfer students will also have the opportunity to complete a complimentary application on-site.
Breakfast and lunch will be provided, and friends and family are welcome to attend. There is no cost for this event.
Register at https://www.saintleo.edu/open-house. For assistance with registration, or questions regarding the event, contact the Office of Admissions at admissions@saintleo.edu or call (352) 588-8283.
About Saint Leo University
Saint Leo University (www.saintleo.edu) is a modern Catholic teaching university that is firmly grounded in the liberal arts tradition and the timeless Benedictine wisdom that seeks balanced growth of mind, body, and spirit. The Saint Leo University of today is a private, nonprofit institution that creates hospitable learning communities wherever students want to be or need to be, whether that is a campus classroom, a web-based environment, an employer's worksite, a military base, or an office park. Saint Leo welcomes people of all faiths and of no religious affiliation, and encourages learners of all generations. The university is committed to providing educational opportunities to the nation's armed forces, veterans, and their families. Saint Leo is regionally accredited to award degrees ranging from the associate to the doctorate, and the faculty and staff guide all students to develop their capacities for critical thinking, moral reflection, and lifelong learning and leadership.
The university remains the faithful steward of the beautiful lakeside University Campus in the Tampa Bay region of Florida, where its founding monks created the first Catholic college in the state in 1889. Serving more than 13,000 students, Saint Leo has expanded to downtown Tampa, to other sites in Florida and beyond, and maintains a physical presence in seven states. The university provides highly respected online learning programs to students nationally and internationally. More than 93,000 alumni reside in all 50 states, in Washington, DC, in three U.S. territories, and in 76 countries.