Saint Leo University Offering Free Webinar Series to Help Small Businesses Recover from COVID-19 Pandemic Economic Woes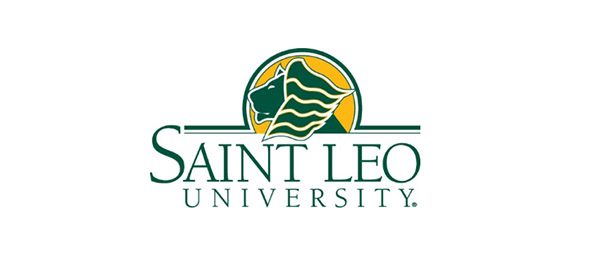 Businesses are navigating the re-opening of the economy following shutdowns prompted by the COVID-19 pandemics. To assist those facing challenges and looking for new opportunities, Saint Leo University will a free, four-part webinar series, Business Reimagined: Insights for Small Businesses in the COVID-19 Landscape, for Tampa-area businesses beginning at 11 a.m., Saturday, June 20.
The webinars are designed for business owners, managers, and others who need expert advice and insight to restart, reposition, or reimagine their organization. Saint Leo University faculty, members of the Tampa Turnaround Management Association and other regional industry experts will provide operational, financial, human capital, and strategy guidance for small businesses at no cost.
"Small businesses have been hard hit by the pandemic and many are reimagining their businesses as they re-enter the economy." said Dr. Robyn Parker, dean of Saint Leo's Tapia College of Business. "They want to reopen, but many recognize the environment is different now, and to be successful they need to find the opportunities dramatic change creates. Through this webinar series, we hope to provide thought-provoking assistance and resources to point businesses and organizations in the right direction for success."
Business Reimagined sessions will be approximately 90-minutes each, conducted in a panelist discussion format via Zoom, and there will be time for questions and answers as well as the potential for continued engagement. Participants are welcome to attend one or all webinars; however, participants must register for each session they would like to attend.
Scheduled sessions are:
● The COVID-19 Factor: An Overview of How COVID-19 is Impacting Businesses, 11 a.m., Saturday, June 20
● Addressing the Pandemic Recession: HR, Business Operations, and Supply Chain Impact, 11 a.m., Saturday, June 27;
● Your Business Model: Strategic Direction for Pandemic Recession Recovery, 11 a.m., Saturday, July 11; and,
● Financial Frenzy: Financial Options and Resources Related to COVID-19, 11 a.m., Saturday, July 18. .
While the seminars are free, organizers are encouraging attendees to donate to COVID-19 relief efforts.
"Saint Leo and the College of Business wanted to do something to give back to the community," Parker said. "'Community' is one of Saint Leo's core values, and we thoroughly embrace the idea of helping others. We hope that businesses and organizations will take advantage of these free sessions."
Register at https://www.saintleo.edu/business-events.
For more information, email Kim.Bulmanski@saintleo.edu.
---
About Saint Leo University
Saint Leo University is one of the largest Catholic universities in the nation, offering nearly 60 undergraduate and graduate-level degree programs to more than 19,500 students each year. Founded in 1889 by Benedictine monks, the private, nonprofit university is known for providing a values-based education to learners of all backgrounds and ages in the liberal arts tradition. Saint Leo is regionally accredited and offers a residential campus in the Tampa Bay region of Florida, 32 education centers in seven states, and an online program for students anywhere. The university is home to more than 95,000 alumni. Learn more at saintleo.edu.