Saint Leo University Offers Scholarships to Florida Catholic High School Students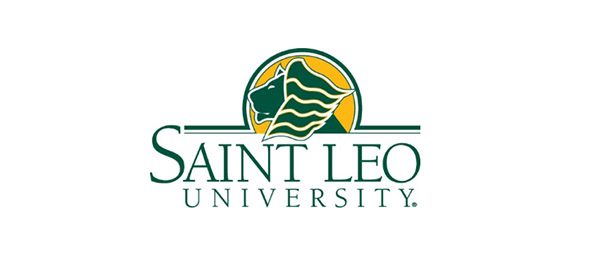 Prospective students and the community are invited to learn more at an Open House on April 7.
 ST. LEO, FL – Saint Leo University has announced it will offer a significant new scholarship to help make higher education more accessible to Catholic high school students in Florida.
Available for students beginning in the Fall 2019 semester, the Catholic Promise Scholarship will award Florida students who have attended four years at a Catholic high school with an annual scholarship of $14,000 toward their tuition at Saint Leo University's University Campus. The scholarship is renewable each year for up to four years and will provide up to $56,000 in financial aid by the time the student graduates. When combined with the Florida EASE grant of $3,500 per year and an annual $5,500 – $7,500 in Stafford Loans, Saint Leo University's annual tuition will be significantly reduced for recipients of the Catholic Promise Scholarship every year.
"As the first of its kind in Saint Leo history, the Catholic Promise Scholarship will effectively bring the cost of a high-quality, private, liberal-arts education within the reach of many Catholic high school students across the state of Florida," said Saint Leo University Vice President for University Campus Admissions & Center for Global Engagement Dr. Senthil Kumar.
To receive the scholarship, students must meet the following requirements:
Complete four years at a Catholic high school
Have an unweighted 3.0 GPA
Be a U.S. citizen and Florida resident
Attend Saint Leo at University Campus
Live on campus for all four years
Maintain a 2.5 GPA and full-time status while earning a degree
This commitment to promoting accessibility and affordability of Catholic higher education demonstrates Saint Leo's Benedictine core values, both as an institution and pillar of the Catholic community.
"As a Catholic Benedictine university, we place a high importance on serving others," said Saint Leo University President Jeffrey D. Senese. "This scholarship will serve Catholic students from all economic backgrounds, providing an opportunity for them to continue their education in the Catholic tradition."
Saint Leo University will hold a Catholic Promise Scholarship Open House on Sunday, April 7, from 9 a.m. to 2:30 p.m., on its main campus (33701 State Road 52, St. Leo, FL 33574). Prospective students and their families, school counselors, and the public are invited to learn more about the scholarship, university degree programs, and campus life. Mass will be held as part of the open house events at the Saint Leo Abbey Church at 10 a.m. There is no cost to attend the open house. To register for the open house, call (352) 588-8283.
Saint Leo University, about 35 miles north of Tampa, is the oldest Catholic college in the Florida and is one of the largest Catholic universities in the nation by enrollment. Additional information about the Catholic Promise Scholarship may be found on the Saint Leo University website: https://www.saintleo.edu/campus-scholarships.
---
More About Saint Leo University
Saint Leo University (www.saintleo.edu) is a modern Catholic teaching university that is firmly grounded in the liberal arts tradition and the timeless Benedictine wisdom that seeks balanced growth of mind, body, and spirit. The Saint Leo University of today is a private, nonprofit institution that creates hospitable learning communities wherever students want to be or need to be, whether that is a campus classroom, a web-based environment, an employer's worksite, a military base, or an office park. Saint Leo welcomes people of all faiths and of no religious affiliation, and encourages learners of all generations. The university is committed to providing educational opportunities to the nation's armed forces, veterans, and their families. Saint Leo is regionally accredited to award degrees ranging from the associate to the doctorate, and the faculty and staff guide all students to develop their capacities for critical thinking, moral reflection, and lifelong learning and leadership.
The university remains the faithful steward of the beautiful lakeside University Campus in the Tampa Bay region of Florida, where its founding monks created the first Catholic college in the state in 1889. Serving nearly 12,000 students, Saint Leo has expanded to downtown Tampa, to other sites in Florida and beyond, and maintains a physical presence in seven states. The university provides highly respected online learning programs to students nationally and internationally. More than 93,000 alumni reside in all 50 states, in Washington, DC, in three U.S. territories, and in 76 countries.