Saint Leo University Welcomes Rev. Randall Meissen as University Chaplain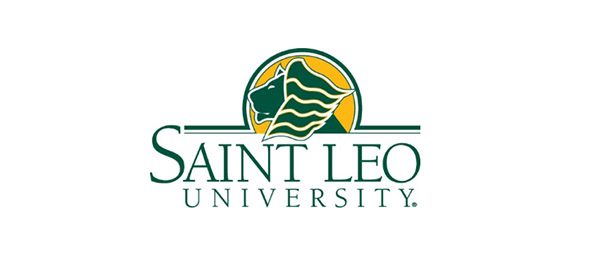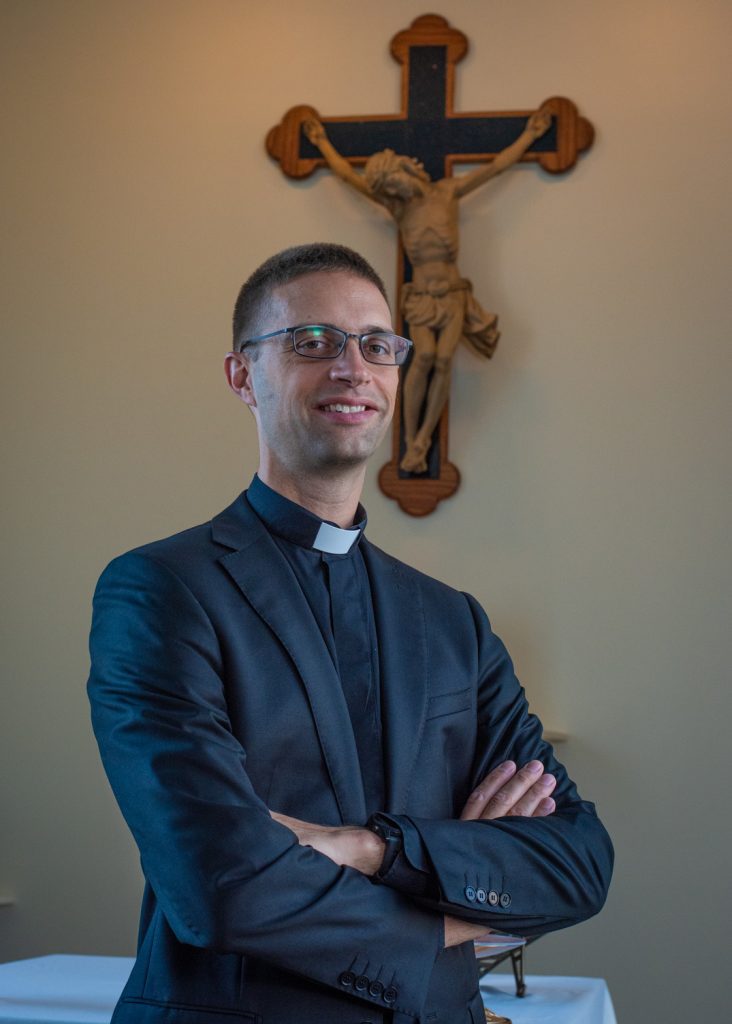 ST. LEO, FL – The word "catholic" with a lowercase C means "universal" or "inclusive." And that is part of the goals of the Rev. Randall Meissen, university chaplain, for Saint Leo University: to be open and welcoming to all. Meissen recently joined the university and leads the University Ministry team.
"As the university chaplain, I'm very conscious of serving two segments of the university," Meissen said. "One side is the important duty that is ministerial sacramental life, and supporting the spiritual needs of our vibrant community. The other is the openness and receptivity to the whole university. I'm not here only to say Mass and hear Confession. I'm also here to support the broader university—a pluralistic, multi-faith community."
Meissen is a member of the religious order, the Legion of Christ, and was ordained as a priest in 2014.
Prior to coming to Saint Leo University, he served as sacramental associate at Our Savior Parish and the University of Southern California Caruso Catholic Center in Los Angeles. He also is a doctoral candidate in the history department of USC.
Meissen earned his Bachelor of Arts degree in biology and classics in 2003 from Rice University in Houston, Texas. He earned a bachelor's degree in philosophy in 2008 and in theology in 2014 from the Pontifical Athenaeum Regina Apostolorum, Rome, Italy. In 2012, he earned a master's degree in Latin from the University of Florida and in 2016 a Master of Arts in history from USC.
He said he is "eager to use what I learned at USC in order to help enrich the outstanding offerings at Saint Leo University in harmony with your time-honored Benedictine legacy."
Making connections with students is important to Meissen. "I want to be a partner in the dialogue; regardless of the faith or lack of faith, a student will go away knowing a bit more—a bit more about their own beliefs and about Catholic tradition and history," he said.
Right now, connections are being made through Zoom and some in-person, socially distanced events. Meissen has been celebrating the student Mass at 7 p.m. on Sundays in the Saint Leo Abbey Church, and he looks forward to when the whole community will be able to gather together in the same place.
University Ministry has sponsored events such as an outdoor movie during the fall. "It's nothing particularly religious," Meissen said. "We simply get together and have fun. We live our spiritual mission wherever we are. Spirituality is something that permeates wherever we are—when we share food, when we sit around a campfire, when we go to sporting events."
Saint Leo students have shown great interest in finding out what University Ministry is all about, he said. Students bring their own perspectives to the university, Meissen said. "But here, they will start to hear new ideas and see the variety and diversity of people. They learn 'my hometown parish isn't the only place in the world. There are other people my age who live their faith authentically but in a different style.'"
Meissen is from Salisbury, MO, and his parents and grandmother reside in the rural community, with his grandmother being the oldest member of their parish. The oldest of four boys, Meissen was able to baptize his nieces and nephew. "That is a great gift," he said of the experience.
Father Randall also is a published author, having written Living Miracles: The Spiritual Sons of John Paul the Great. So it is not surprising that his favorite saint is John Paul II.
"They say John Paul II was the single human being who was seen the most in-person by real people," Meissen said. "I was one of those people."
He was on a pilgrimage in 2000 and was in Rome on the feast of Corpus Christi, and the observance includes an outdoor Mass and procession.
"I came from a small farming community in central Missouri and attended a small, rural parish," Meissen said. "In college, my eyes were opened that being Catholic isn't just belonging to your local church. You're connected to this whole world that is an intersection of rich cultural tradition and varied spiritual practices. We are all a part of something so much larger than ourselves."
The Corpus Christi procession in Rome emphasized that larger perspective for Meissen as he saw thousands of people, holding candles, and watching as Pope John Paul II, bishops, and priests went by in procession with the Eucharist displayed in adoration. "To see John Paul II up close," Meissen said, "It was remarkable. He had an ability to create a personal experience for millions of people—even the college student from the middle-of-nowhere Missouri."
As part of what Catholics consider the "John Paul II generation," Meissen said he was aware of the call for young people to take an active role as faith leaders among their college peers. "My involvement on the student leadership team for my Catholic campus ministry at Rice University was key to my own decision to dedicate my life to spiritual service of my sisters and brothers by becoming a priest," Meissen wrote in his application letter.
Now, the new university chaplain is dedicated to serving and nurturing the spiritual needs of Saint Leo University's students, faculty, and staff.
For information about University Ministry, call (352) 588-8331 or email ministry@saintleo.edu.
---
About Saint Leo University
Saint Leo University is one of the largest Catholic universities in the nation, offering 57 undergraduate and graduate-level degree programs to more than 18,200 students each year. Founded in 1889 by Benedictine monks, the private, nonprofit university is known for providing a values-based education to learners of all backgrounds and ages in the liberal arts tradition. Saint Leo is regionally accredited and offers a residential campus in the Tampa Bay region of Florida, 16 education centers in five states, and an online program for students anywhere. The university is home to more than 98,000 alumni. Learn more at saintleo.edu.