Beware of Text Message, Email and Social Media Scams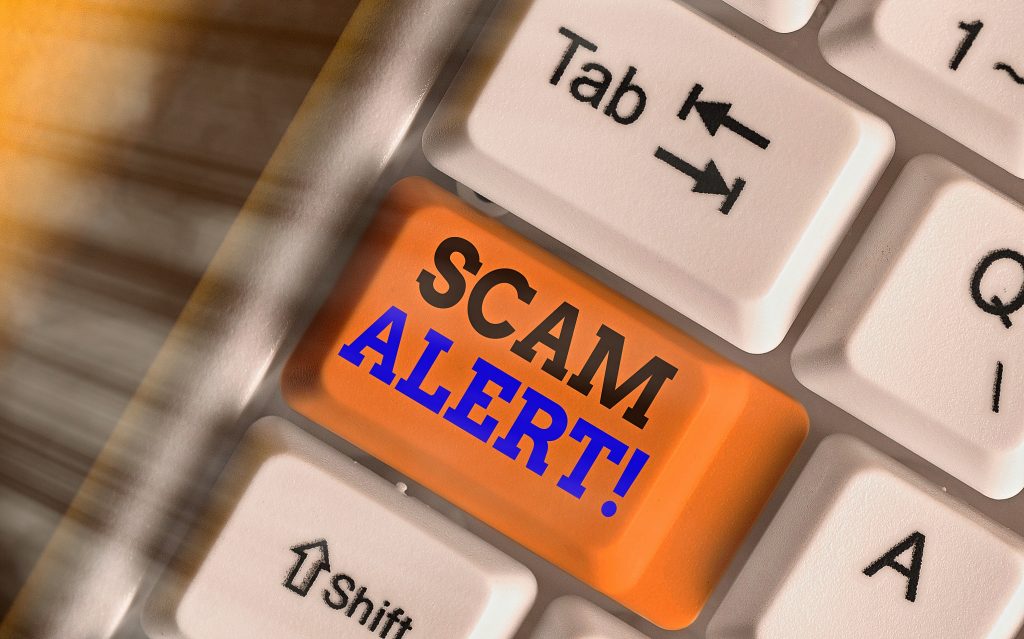 It has come to the attention of the Diocese of St. Petersburg that parishioners have been receiving text messages, emails or direct messages asking for gift cards from people pretending to be our priests or sisters or even Bishop Parkes. Our priests, religious and staff do not contact individuals via text message or social media to ask for cash, gift cards or personal information. Also, we have become aware that at least one person was contacted by someone using Facebook Messenger pretending to be Bishop Gregory Parkes. Bishop Parkes does not contact individuals on social media using Facebook Messenger or direct messaging. Please report any suspicious activity to Facebook, Instagram or other platforms and do not respond.
Please be aware that some people are targeted because they work or volunteer in the Church and their phone numbers are listed on parish websites, bulletins or other online content. Do not reply to such text, email or social media messages and call your parish, school or the Diocese to verify its legitimacy if it appears suspicious.
Official Accounts for Bishop Gregory Parkes
Please be sure you are following the official social media channels for Bishop Parkes and not an imposter account:
Instagram: www.instagram.com/BishopParkes/
Facebook: www.facebook.com/BishopParkes/
Twitter: https://twitter.com/BishopParkes
Reporting
When internet fraudsters mimic a legitimate individual, organization or business to trick consumers into giving out personal information or money, it is called phishing. When fraudsters do this via text messaging, it is called smishing. If you lost money to a scam that started with an email, please report it at ftc.gov/complaint. Also, here is a great resource from the Federal Trade Commission: How to Recognize and Report Scam Text Messaging. We also need to be on the lookout for calling scams. You can read about some examples here.
"Stop Think Verify" Bulletin Ads for Scam Prevention
Scam Prevention Tips
To protect yourself from smishing, phishing, email scams and hoaxes, follow these tips from the Federal Trade Commission.
Be aware. Legitimate organizations never ask for personal or financial information (such as usernames, passwords, PINs, credit or debit card numbers) via text message, social media, or emails.
Do not be rushed. Smishing scams try to create a false sense of urgency by implying that an immediate response is required or that there is limited time to respond.
Verify the legitimacy of a text message, social media message, or email that you receive from any organization, including a church. Call the office and speak to a representative who can assist with verifying the legitimacy of the communication. Do not call any phone numbers that may have been included in the suspicious message. Contact the organization by the information listed in your records.
Ignore suspicious text messages, social media messages, and emails from someone who claims to need your personal information or financial assistance.
Learn ways to avoid smishing, phishing and other scams at
ftc.gov/spam
and via the articles below.