Send in Your Lenten Photos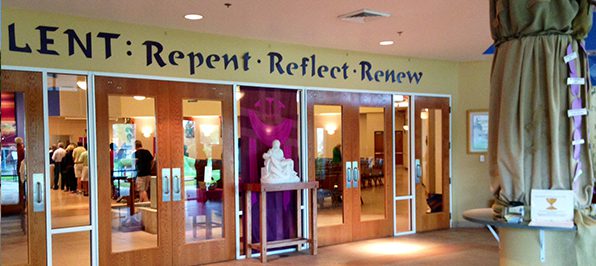 We are looking for photos that show how you and your parish are journeying through the Lenten season. Possible photos to submit might be from your parish's mission, Stations of the Cross, fish fry, or other Lenten events. Photos of no-meat meals on Friday are welcome as well!
We will be adding these photos to the special "2017 Lent around the Diocese" photo albums on the DOSP Flickr and Facebook.
By sending us these photos you are giving us permission to publish them in print and online materials, so be sure to have permission from all people in the photograph/s.
Please note that if the photo has a minor in it, the parent/guardian will need to sign the official DOSP Model Release form in order for us to post that photo. The form can be filled out electronically and emailed back, filled out and scanned and emailed back, or printed and mailed to the address below.
Diocese of St. Petersburg
ATTN: Office of Communications
PO Box 40200
St. Petersburg, FL 33743
If you have any high-resolution photos that you would like to submit, please email them to socialmedia@dosp.org.