Service to Others Theme for Saint Leo Baccalaureate Mass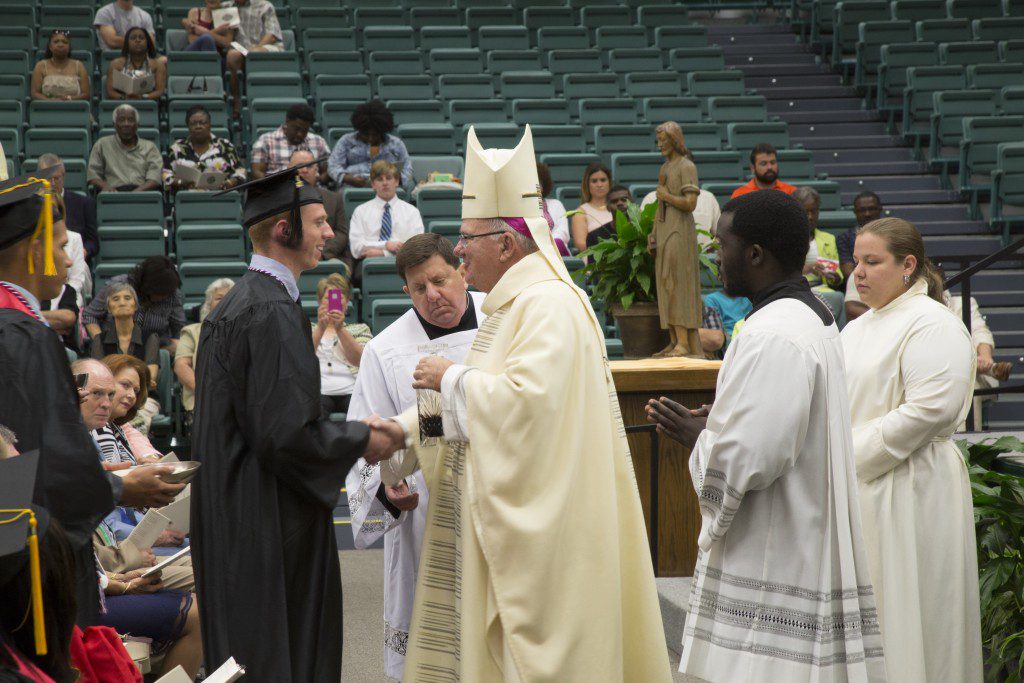 The Most Reverend Robert Lynch, '97, bishop of the Diocese of St. Petersburg, urged Saint Leo University's Class of 2015 to serve others during Baccalaureate Mass at University Campus on Friday, May 1. "Offer your hands, hearts, and lives in the service of humanity. Live your life for others," Bishop Lynch said. In addition to being a Saint Leo alumnus, he also is a trustee.
The Most Reverend John Noonan, '12, bishop of the Diocese of Orlando, served as one of the Mass concelebrants. He offered thanks and praise to Dr. Arthur F. Kirk, Jr., president of Saint Leo University, who is retiring this summer following an 18-year career as the university's senior administrator. "Under your guidance and direction, Saint Leo has become a powerful instrument of the church and evangelism. Thank you for your leadership, and God bless you."
Bishop Lynch congratulated Zachary Brasseur, '15, on being admitted to Saint John Vianney College Seminary. He was an altar server at the Mass.