St. Anne Food Pantry Begins New Outreach to College Students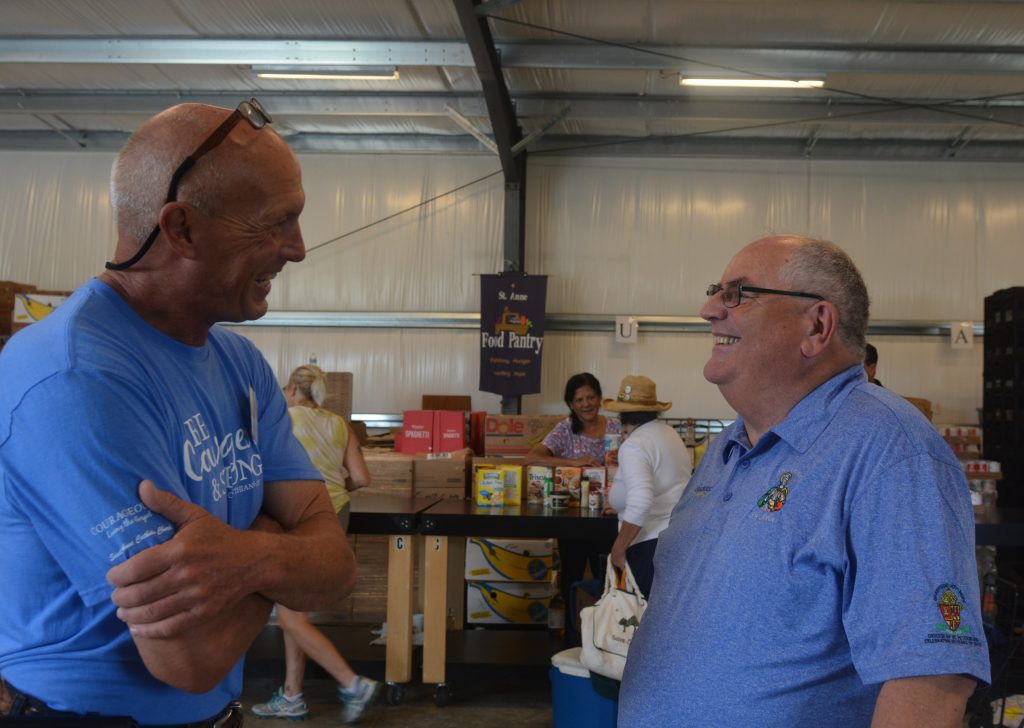 On February 13, 2019, volunteers from St. Anne Parish in Ruskin packed up their refrigerated trailer and headed to nearby Hillsborough Community College (HCC) to offer free food for the first time, serving a population that is sometimes overlooked.  There is a need among students and staff who are "barely getting by," according to Paul Wiskotoni, volunteer coordinator of the St. Anne Food Pantry.
The new initiative is a partnership between St. Anne, HCC and Feeding Tampa Bay.
The parish ministry will be on the HCC campus, which is located five miles away, every Wednesday during the school year offering meat, produce, breads and legumes.  Recipients can choose what items they want.
"It's good that we can be there to let them know the Church cares," said Wiskotoni.
In 2014, St. Anne expanded its food pantry with a newly-constructed 4,000 square foot building.  They serve more than 500 families each week. They also serve 25-30 homeless individuals each week.
The Saint Anne Food Pantry was recognized in 2018 by Feeding Tampa Bay and awarded a refrigerated trailer with a generator that enables the volunteers to pick up donated food from nearby grocers, and to take food into areas impacted by natural disasters.
The Food Pantry is staffed by approximately 80 volunteers who give of their time and talent seven days a week.
Very Rev. John F. McEvoy, V.F., Pastor, explains that expanding the food pantry ministry into the college community fulfills St. Anne's Parish Prayer:  "We are committed to following Christ's example by using our time, talent and resources in reaching out to the poor, feeding the hungry and creating a legacy of faith and hope for future generations."