St. Lawrence Catholic School Receives National Recognition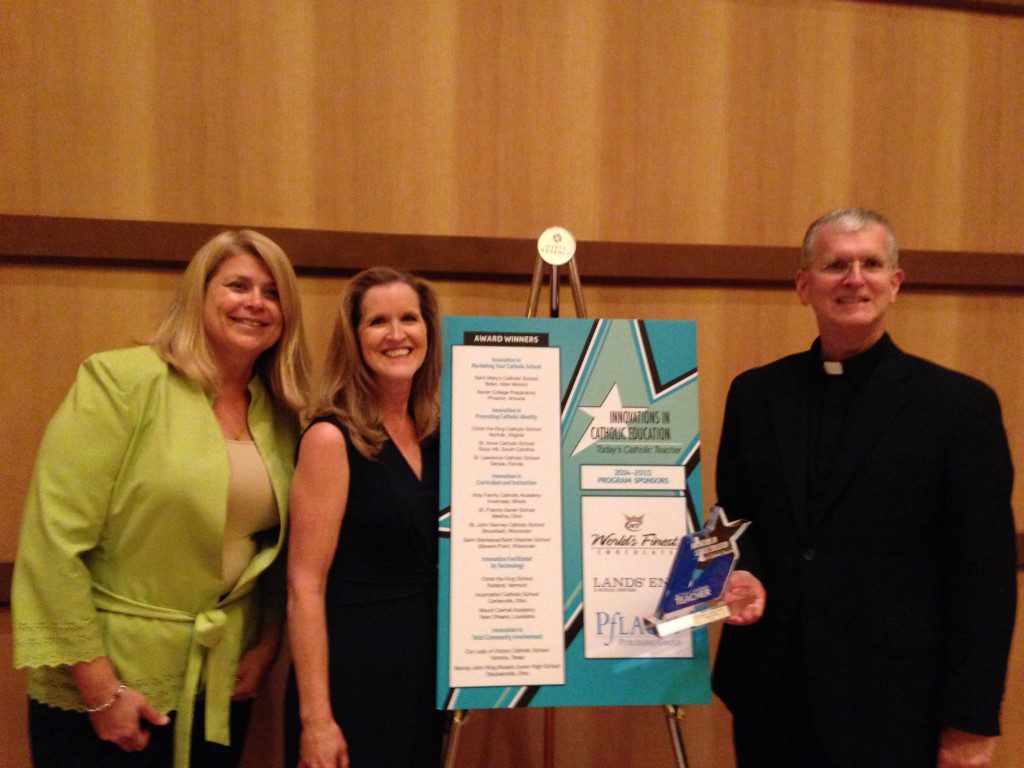 St. Lawrence Catholic School receives the 2015 "Innovations in Catholic Education" award from Pflaum Publishing Group's national magazine Today's Catholic Teacher.  Our school received the award in the category of "Catholic Identity"  for our innovative projects that promote the Catholic identity of our school.
The award annually honors Catholic elementary and secondary schools that have led the way by implementing exemplary, innovative programs to improve the teaching and learning of their students, faculty and staffs.
Through the leadership of the school's dedicated Pastor, Fr. Tom Morgan,  Principal Mrs. Therese Hernandez, Campus Minister Kelly Kearney, teachers, aides and staff, many innovations in promoting Catholic identity have been implemented.
Pictured Left to Right: Therese Hernandez, Kelly Kearney and Fr. Tom Morgan – this photo was taken at the award presentation ceremony in Orlando, Florida in early April.