St. Patrick Catholic School Ranks High at International Competition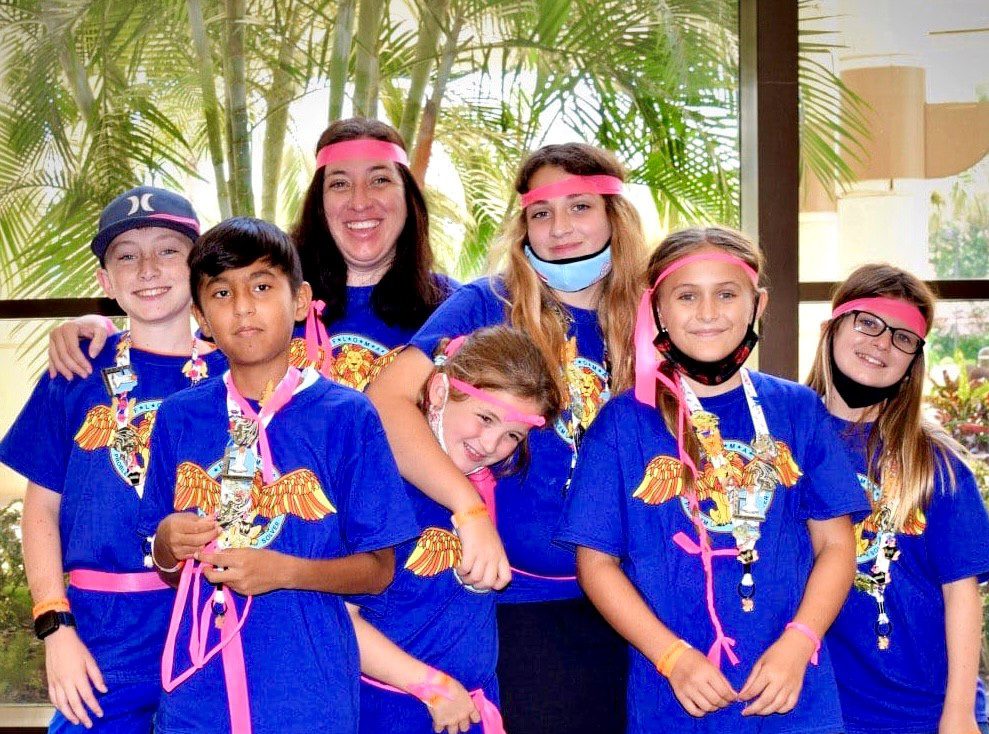 The St. Patrick Catholic School Intermediate Odyssey of the Mind team earned 4th place in the World competition for 2021. The team was comprised of 5th graders Ivan, Sergio, Rebekah, Shannon and Madison, and 1st grader Ellie.
The path to the World Finals was not an easy one. The students were on COVID quarantine immediately prior to the State Level Competition. Their entry at the State Level was far from perfect; but rather than giving up, the students rallied. They met every Saturday from January until the competition in June to improve their performance. During the World Competition, the students were finally able to demonstrate the skills they had learned during their practices. They were creative and patient and demonstrated amazing teamwork. They persisted and were able to almost double their score from the State competition. Hearing their team announced as the Fourth Place in the World finals was an experience that the students will never forget. They were able to see the value of their hard work and perseverance as they celebrated the obstacles that they had overcome during a very challenging school year.
Odyssey of the Mind is a creative problem-solving program that began in 1978. What started as a project for students in a single industrial design class has grown into a worldwide program that has reached multiple generations, allowing students to learn, develop, and employ skills related to teamwork, resource management, designing and making, divergent thinking, and so much more. Odyssey of the Mind provides students with a place to learn today's creative problem-solving skills while having fun!