St. Pio Relics to Visit the Diocese of St. Petersburg on Friday, November 2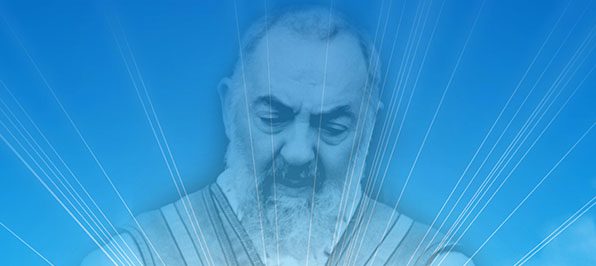 In honor of the 50th anniversary of the death of St. Pio of Pietrelcina, better known as Padre Pio, his relics are being displayed in dioceses across the U.S. The relics of this modern-day saint, who is beloved around the world, will be at the Cathedral of St. Jude the Apostle, St. Petersburg, for one day, Friday, November 2, All Souls' Day.
Six relics of the saint have been brought from Italy to the United States for the first time. All are invited to come and venerate these official relics of St. Pio and to participate in the celebration of Mass with Bishop Gregory Parkes. The relics will be on display for veneration from 10:00 a.m. to 6:00 p.m. Mass will be celebrated in honor of St. Pio at 6:30 p.m. The Saint Pio Foundation, which is sponsoring the relics tour, will sell books and items related to Padre Pio in the entryway of the Cathedral.
In the Catholic  Church, relics are physical objects associated with a saint or candidate for sainthood – part of the person 's body or something with which he or she was in contact. Relics are not worshiped but treated with religious respect.  Touching or praying in the presence of such an object helps a faithful individual focus on the saint 's life and virtues so that through the saint 's prayer or intercession before God, the individual will be drawn closer to God.
The relics of St. Pio available for public veneration are the following:
| | | |
| --- | --- | --- |
| | | |
| St. Pio's glove | St. Pio's crusts of the wounds | Cotton-gauze with St. Pio's blood stains |
| | | |
| A lock of St. Pio's hair | St. Pio's mantle | St. Pio's handkerchief soaked with sweat before he died. |
WHAT:                  Relics of St. Pio
WHEN:                 Friday, Nov 2, 2018
WHERE:              Cathedral of Saint Jude the Apostle, 5815 5th Ave N, St. Petersburg
SCHEDULE:       Public Veneration 10 AM – 6 PM, Mass with Bishop Gregory Parkes 6:30 PM
For information about the public veneration, please call (727) 347-9702.
Promotional Materials for Parishes/Schools:
About Saint Pio: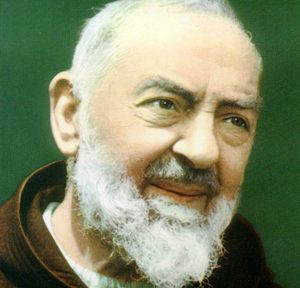 Padre Pio was born on May 25, 1887 in southern Italy. He was called to religious life at the age of 15 and joined the Capuchin Friars. Of feeble health but strong will, with the help of grace, he completed the required studies and was ordained a priest in 1910.
On September 20, 1918 the five wounds of our Lord's passion appeared on his body, making him the first stigmatized priest in the history of the Catholic Church. Countless persons were attracted to his confessional and many more received his saintly counsel and spiritual guidance through correspondence.
His whole life was marked by long hours of prayer and continual austerity. His letters to his spiritual directors reveal the ineffable suffering, physical and spiritual, which accompanied him all through his life. They also reveal his deep union with God, his burning love for the Blessed Eucharist and Our Blessed Lady.
On January 9, 1940, Padre Pio announced his grandiose plans to develop a Home for the Relief of Suffering. The Casa opened its doors on May 5, 1956 as a 300-bed facility, built on the small, sincere and spontaneous donations and prayers of his followers. He also developed an international network of prayer groups for the support of the Casa and its ministry that continues to live on and grow today.
Worn out by over half a century of intense suffering and constant apostolic activity, Padre Pio was called to his heavenly reward on September 23, 1968.
On December 18, 1997, the Holy Father John Paul II declared Padre Pio "Venerable." On June 16, 2002, over 500,000 Padre Pio devotees gathered in Rome to witness Pope John Paul II proclaim Padre Pio, "Saint Pio of Pietrelcina".