St. Raphael Catholic School Celebrates Mother's Day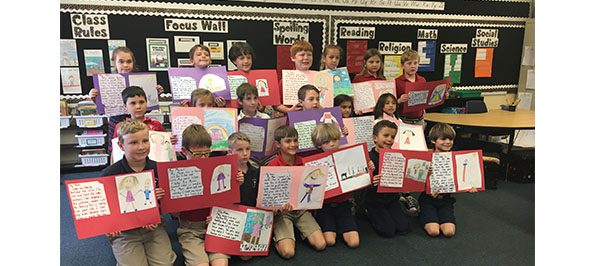 In honor of Mother's Day, the May issue of Snell Isle Living featured a photo spread of the second grade class at St. Raphael Catholic School.
The class created personal letters to their mothers which are depicted in the magazine as well as a class photo and individual photos of each child holding his/her hand-made memento. The magazine was grateful for the school's participation in helping the community to celebrate this special day. Click here to see photos.