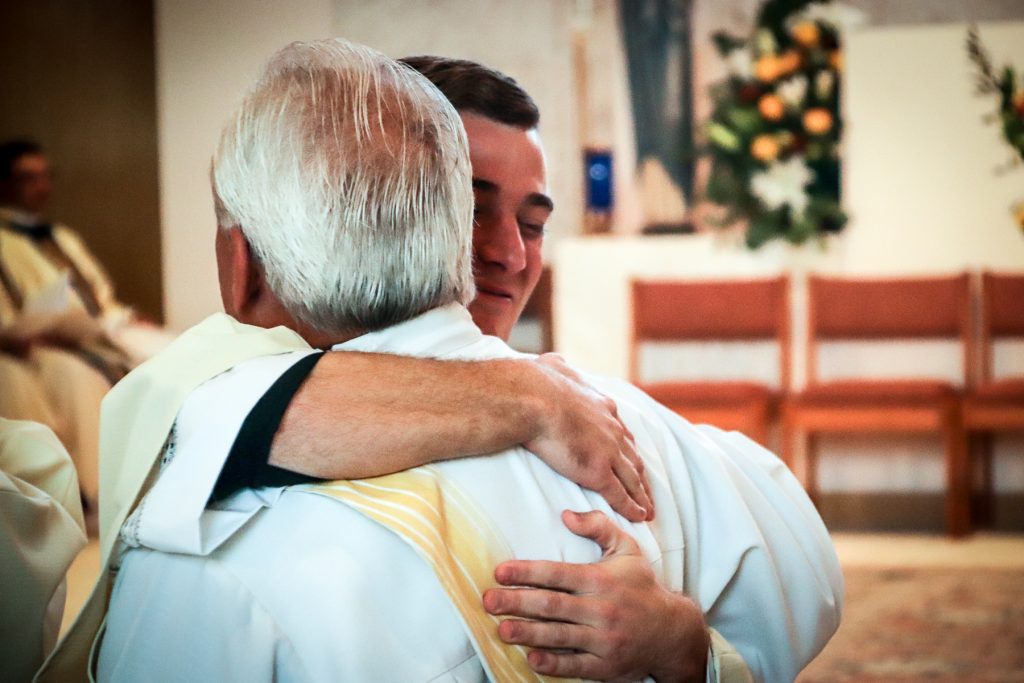 Hospitality is very important to a healthy parish. Think about it… how often do you return to a place you don't feel welcome? Not very often, if at all.
Focusing on hospitality can be simple and inexpensive. It just takes some time and dedication to make sure a warm, welcoming atmosphere is fostered and nurtured in your parish. Below are a few key areas to take a look at:
Signage
Try this exercise: It is sometimes difficult to see your own parish through new eyes, so visit a new, large visit. This will allow you to "see" a campus for the first time and compare it to your own parish campus. As you visit, ask yourself:
Am I able to find the office easily? Were the hours of operation posted and were people there during those hours to welcome me?
When I asked staff/people where to, were they friendly in pointing out the signage, or better yet, walk me to the place I needed to go?
If there was signage, was it understandable and readable?
Take your "new" eyes back to your parish and give your parish a makeover.
Hospitality Teams
Many times our ushers serve as hospitality ministers without even knowing it. They hold open doors, show parishioners to seats, pass the offertory baskets and help organize Holy Eucharist.
They can also make or break a new parishioners impression of a parish. Take the time to work with ushers to transform them into Hospitality Teams. They should:
Welcome people to Mass
Ask if there is anything they need assistance with
Invite all to join in after Mass activities
Welcome to the Parish
How are you currently welcoming new members to the parish? Do new members register and get lost in the crowd?
It is important to celebrate new additions. Think about it – we have baby showers to welcome new additions to our families. Maybe we should sponsor a "Welcome to the Parish Shower" – a coffee or get together for all newly registered members of the parish.
Perhaps leadership can support a family mentoring program so new members are matched with an established family in the parish, or perhaps a member of the parish or finance council, or the stewardship committee.
Please click here to contact the Office of Stewardship & Development for more information on making stewardship a way of life at your parish.