Students at St. Petersburg Catholic High School Benefit From New State-of-the-Art Learning Center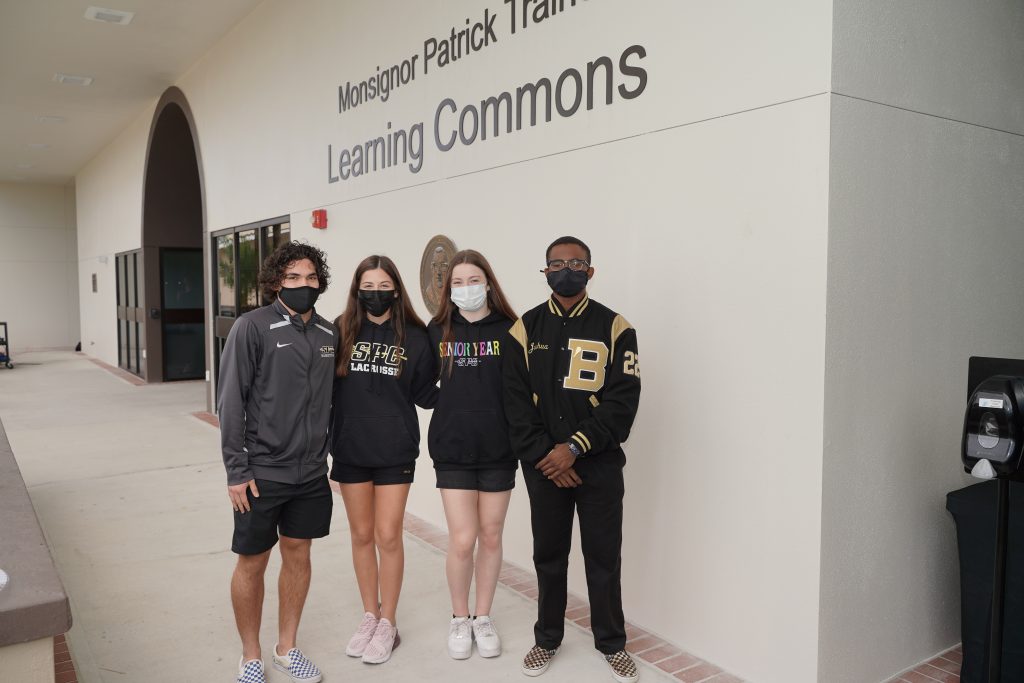 Students, faculty, families and supporters gathered on January 14, 2021 for the blessing of St. Petersburg Catholic High School's newly remodeled, Learning Commons.
This major renovation project advances the school's mission to foster a 21st century teaching and learning environment, with state-of-the-art technology and teaching resources. The project was an extensive remodel of the preexisting Monsignor Patrick Trainor Media Center, built in 2000. The building houses a writing studio, innovation lab for St. Petersburg Catholic's growing engineering program, several collaborative learning spaces, and a chapel.
"The goal of this project is to create a central hub on campus where students can gather together to study, present, and pray," said Principal, Ross Bubolz.
The 1.5 million-dollar project was paid in full and funded entirely by major donations and two years of successful, annual galas. Dennis and Patricia Ruppel contributed a very generous leadership gift for the project; the writing studio will be named in their honor.
Dennis Ruppel commented, "I know it is advancing a very important cause." Ruppel is an alumnus of Bishop Barry High School. Bishop Barry and Notre Dame Academy merged in 1973, which marked the founding of St. Petersburg Catholic High School.
The Diocese of St. Petersburg also provided a matching gift for another $500,000, demonstrating Bishop Gregory Parkes's unwavering support for Catholic education in the diocese.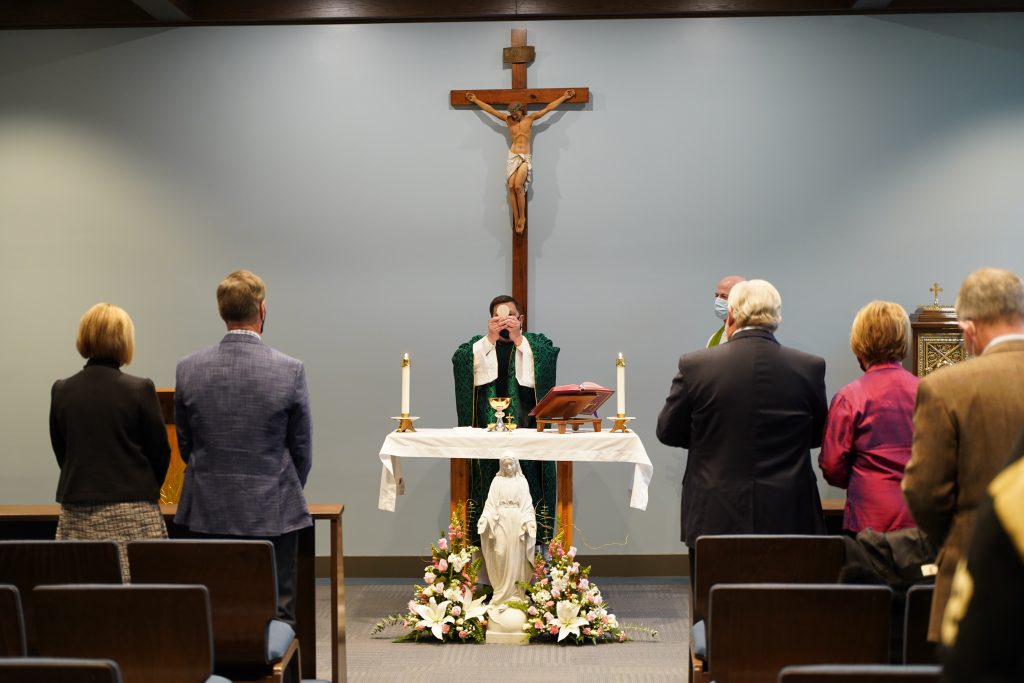 The new chapel was made possible by very generous donations from the O'Brien Family and Mark and Kathryne Stalker. The chapel will be named the John and Esther O'Brien Immaculate Heart of Mary Chapel, as the Diocese of St. Petersburg is consecrated to the Immaculate Heart of Mary. Finally, Patrick and Toni Walsh contributed a significant six-figure donation; their lifetime giving to St. Petersburg Catholic High School is in excess of one million dollars. 
"Today, we ask God to bless this Learning Commons. We ask that those who are entrusted with the education of our young people at St. Petersburg Catholic High School, they teach their students how to join the discoveries of human wisdom with the truth of the Gospel," said Monsignor Robert Gibbons, who blessed the space with holy water.
The vision for the project came to life through St. Petersburg Catholic High School parent and architect, Eddie Mastalerz, Principal of ARC-3 Architecture. Hennessy Construction was able to complete the ambitious renovation in less than eight months, even amidst delays and obstacles brought upon by the COVID-19 pandemic. The collective resolve of this team has allowed the class of 2021 to see and use the space before graduation.
According to the Director of Advancement, Dr. Lily Abadal, the school is now conducting a feasibility study to determine the next capital venture. To learn more about St. Petersburg Catholic High School please visit www.spchs.org.
About St. Petersburg Catholic High School:
St. Petersburg Catholic High School is a Christ-centered, college preparatory school rooted in a firm foundation of Catholic faith, family, tradition, and excellence. As a diverse teaching and learning community, they have a long history of forming young men and women in spirit, mind, and body for future leadership and compassionate service.